Although the 11th wedding anniversary may be a bit of an anti-climax after the milestone of the tenth, this first year of the second decade of marriage should not be underestimated. Whether it is you yourself, your family members or even your friends who are celebrating the 11th year of marriage, take the time to show the happy couple how much they mean to you by giving them a gift that will stand the test of time as an important reminder of this wonderful occasion. From traditional presents to those with a contemporary twist, there are always lots of suggestions to choose from, and you can feel free to opt for any of the inspiring ideas here or even mix and match to make a unique gift that your loved ones are sure to appreciate. Remember that the more thought and effort you put into choosing the right gift, the more special the happy couple will feel, so be sure to impress by giving meaningful 11th wedding anniversary gifts.
What are the Traditional 11 Year Anniversary Gifts?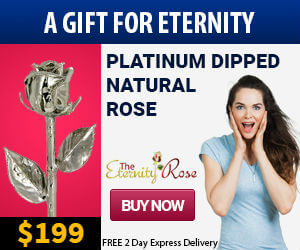 Steel is the traditional material associated with 11 years of marriage, with its own symbolic meaning. Steel is extremely strong and its robust nature and strength reflects a marriage that has survived into its second decade. As steel cannot easily be broken or bent, so an 11 year long marriage cannot easily be destroyed but will stand firm against the trials and tribulations of life. There are lots of wonderful ideas for steel gifts that any celebrating couple will be delighted to receive, from practical gift solutions to those that are purely decorative. Why not surprise your loved ones with a functional yet attractive selection of stainless steel flatware? Everybody needs more knives, forks and spoons in their lives and you can be certain that your gift will receive plenty of use for many happily married years to come. Alternatively, bring a decorative adornment to the marital home with a pair of steel candlesticks or a stylish steel sculpture for the home or garden. For a smaller practical gift, why not give a wine cooler or steel bottle opener along with a bottle of their favourite tipple, or a beautiful steel coffee pot or percolator which is the perfect gift for any couple that cannot manage without their caffeine fix! If you would prefer to give a more personal gift, why not give each partner a stylish steel watch that will bring you to mind whenever they check the time? For a wonderful 11 year anniversary gift for her, why not give some elegant steel jewellery? Or for an ideal 11th anniversary gift for him, a pair of stainless steel cufflinks are sure to impress.


An Elegant Rose Earrings
Made from genuine miniature blue rose petals.
Handcrafted and trimmed with 24k gold.
Gold ringlet studded with 16 synthetic diamonds.
Price: $79.00

Silver-Dipped Natural Rose
A real rose with a fine coating of pure silver.
The silver finish is bright and lustrous.
The rose is ideal to express your everlasting love.
Price: $179.00

An elegant matching set
Crafted from genuine blue miniature rose petals and pure 24 karat gold.
Decorated with 30 brilliant synthetic diamonds.
Fast dispatch and express delivery for free.
Price: $149.00
Modern 11th Anniversary Gift Ideas
While steel is the traditional material linked with the 11th wedding anniversary, there is also a modern alternative. Fashion jewellery is the contemporary choice of 11 year anniversary gift and may be the perfect option for the special lady in your life. Which woman does not appreciate a elegant and timeless pendant or earrings to wear for both everyday and special occasions? For a truly magnificent fashion jewellery choice, consider the spectacular jewellery gift set from Eternity Rose. Comprising a delightful pendant made from genuine miniature rose petals, glazed and trimmed with 24 karat gold with a matching gold-dipped multilink chain and a pair of beautiful matching drop earrings, glistening with radiant synthetic diamonds, each set comes in a sleek velvet pouch for convenient and safe storage.
Flower Gifts for the 11th Wedding Anniversary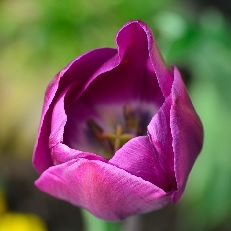 The tulip is the traditional 11th wedding anniversary flower, an elegant blossom available in colours to suit every taste. Tulips also hold a lovely meaning in the language of flowers with a symbolism of Perfect Love. Opting for different colours can also subtly alter the meaning, for example, red tulips are most commonly associated with true love, while white tulips indicate worthiness, yellow flowers represent sunshine and happiness and variegated tulips reflect a meaning of beautiful eyes. Tulips are easy to find and make a lovely way to bring brightness and joy to your loved ones' Make sure your roses gift lasts a lifetime by choosing a glazed Eternity Rose. Available in a wide range of colours, each blossom has been chosen for its magnificent appearance and has been picked by hand and preserved in an intricate glaze by talented craftsmen. With its fine 24 karat gold trim and unique, one of a kind appearance, there is no better way to convey a message of love and esteem on the occasion of the 11th anniversary and your gift is sure to be a talking point when it is displayed proudly in the marital home for years to come in its prestigious leather presentation case.
Extravagant Gifts for the 11th Wedding Anniversary
If you are looking for an extravagant way to convey a message of appreciation for the 11th wedding anniversary, there are lots of expensive gifts that you can choose from. A bicycle is a wonderful way to reflect the traditional steel material linked with this year of marriage and will receive plenty of use over the years or for something even more expensive, a new car or motorbike is a perfect way to capture the essence of this anniversary year. Alternativey, take an unusual twist on the steel theme and give the gift of a city break to a destination known for its giant steel buildings or perhaps a dream holiday to the Caribbean, the home of steel pan bands.
Traditional Turquoise 11th Anniversary Gifts
Turquoise is the traditional colour associated with the 11th wedding anniversary, so if you would like to take a broader approach to choosing a gift, why not opt for this colour scheme as your basis for your present? Some lovely turquoise coloured homewares such as serving dishes, vases or bowls would be a delightfully tasteful touch, or perhaps a personalised turquoise cushion or monogrammed turquoise towels or bathrobes.