After the major milestone of the silver wedding anniversary, it is all too easy to allow the 26th anniversary to simply slip by without noticing or celebrating, however it would be a mistake to forget to show your loved ones how much you care by commemorating the occasion of each anniversary as it arrives. While the 26th anniversary does not have a well known theme like the 25th year of marriage, it still has some themes running through it that you can capture and incorporate into your choice of present for your friends or relatives that will make the token even more significant and memorable.
Surprise your loved ones with a 26th wedding anniversary gift that is thoughtful and sure to be cherished when you take inspiration from our helpful suggestions and convey a message of esteem and appreciation through your choice of appropriate present.
Is There a Traditional 26th Anniversary Gift?
While the original lists drawn up in the 1920s did not list a special theme or material for the 26th anniversary year, at a later time another list was created which assigned gift ideas to every year of marriage, even those not considered to be milestones, like the 26th anniversary. Therefore, there is still a theme for the 26th anniversary, albeit not a famous one, and that theme is jade. Jade is a gorgeous green stone, used most commonly as an ornamental rock.
In fact there are two rocks that are referred to as jade, jadeite and nephrite, although both have been known and used since ancient times. Even in the prehistoric age, these rocks were being used to produce carvings and to make ornaments, in fact excavations of prehistoric sites have turned up not only buttons and beads produced from jade, but also adze heads and weapons including knives.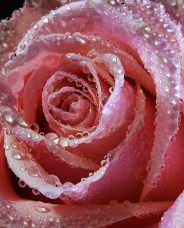 Primarily, however, jade has been traditionally used for decorative purposes, especially in China where it has long been used to make ceremonial items as well as more utilitarian ones. Ancient Chinese kings were buried with jade ornaments and even full jade burial suits and it was known as the Imperial Gem. In fact, jade was held in such high esteem in China that it was even equated with diamonds or gold in the west and some of the finest quality jade can still command sums of up to $3000 an ounce.
Jade has also held great significance in India, Korea and across southeast Asia. In fact, jade has also been mined in Canada after being found by Chinese settlers during the 1880, although mining of this rock was not actually commercialised until the 1970s. Jade has several symbolic meanings, including wisdom, luck and wealth, and it also has been said to represent successful love making it the ideal anniversary gift.
Giving Traditional Jade 26th Wedding Anniversary Gifts
If you wish to give a traditional jade gift to your loved ones on the occasion of their 25th wedding anniversary, there are several options open to you. Of course the most obvious is a beautifully carved jade sculpture or ornament for the marital home, embodying the essence of this anniversary theme, however there are also a wealth of exciting and unusual jade gift ideas that you may wish to consider.
You can choose from practical items, such as a jade letter opener, ashtray, pair of bookends, wine bottle stopper or bottle opener, all of which would be functional yet beautiful gifts that reflect the traditions of this anniversary year, or items of a more personal nature, such as a novelty jade carved key chain. If you would like to choose a decorative jade item, a set of jade wind chimes or a jade clock would make a stunning addition to the home, or for those who enjoy playing games, a jade cribbage set or even a set of jade golf tees would be idea 26th anniversary gifts for him.
Traditional Jade Jewllery 26 Year Anniversary Gifts
Jade jewellery is especially stylish with its glorious colouration and symbolic meanings. Jade jewellery is available for both him and her, and would make a lovely and relevant twenty six year anniversary gift for your loved ones. A pair of carved jade cufflinks are a great choice of twenty sixth anniversary gift for him, while a stunning jade necklace, pendant, bracelet or even brooch would make an elegant 26th wedding anniversary gift for him that perfectly captures the essence of this marital year's theme.
Choose Flowers as a 26th Anniversary Gift
Whatever the anniversary occasion, flowers are among the most commonly chosen gifts, however this should not put you off choosing a bouquet for your loved ones as a meaningful and thoughtful token of esteem. Flowers are popular because of their beauty and deep significance and are a magnificent way to demonstrate your sentiments for the happy couple. Choosing a floral arrangement that will brighten the couple's lives is a great way to bring pleasure and happiness on the occasion of their 26th anniversary just as much as during any other year.

Pendant & Earrings
An elegant matching set
Crafted from genuine blue miniature rose petals and pure 24 karat gold.
Decorated with 30 brilliant synthetic diamonds.
Fast dispatch and express delivery for free.
Price: $149.00
gold rose
Gold-Dipped Natural Rose
It perfectly combines the beauty of a natural rose and the majesty of fine 24K gold.
Presented in an exquisite leather case.
It comes with a certificate of authenticity.
Price: $179.00
gold cards
Gold-Dipped Poker Cards
A playable deck of poker cards dipped in 24 karat gold.
Presented in an elegant high quality case made from cherry-wood.
The deck is produced to tournament grade standards.
Price: $199.00
Although there is no traditional 26th wedding anniversary gift flower, that just means that you have greater freedom of choice so you can select blossoms that the recipients are sure to find especially appealing. Perhaps you could incorporate the jade theme of this anniversary year by opting for a bouquet made up entirely of green varieties like green chrysanthemums, hellebore, zinnias, day lilies and gladioli for a twist on the traditional theme.
Green roses are another wonderful alternative that would make a striking display as a 26 year anniversary gift. For a glorious green rose gift that will brighten your loved ones' lives for a lifetime, choose a glazed green Eternity Rose. Made from a handpicked natural rose blossom, each flower has been carefully and intricately glazed by skilled craftsmen and trimmed with 24 karat gold before being placed in a stylish display case ready to impress your loved ones with its luxuriousness and lavishness. What better way to commemorate the occasion of their 26th wedding anniversary?