With only a single year to go before your loved ones reach the huge milestone of their ruby wedding at 40 years of marriage, it is tempting to allow the 39th wedding anniversary to go by without notice.
Although many couples may think that they should wait another year and then hold a major celebration, you should still take the opportunity of singling out this occasion for special attention by surprising the happy pair with a thoughtful token that will form an enduring memento of this anniversary day. Such a long marriage is representative of an enormous success, especially in these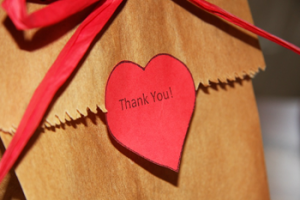 modern times, and it will mean the world to the couple if you present them with something that is memorable and significant of the happiness that they have shared together over the last 39 years. If you are lacking in inspiring ideas, but want to give something a little more unique and interesting than a generic present, you can use the suggestions here as a basis for creating a 39 year anniversary gift that will delight and impress while capturing the essence of this very special occasion.
Whether your loved ones appreciate something traditional or something a little more modern, there is certain to be an idea here that will be perfectly to their tastes.
Traditional 39th Wedding Anniversary Gifts for Your Loved Ones

While some years are well known for their traditional anniversary symbols and themes, the 39th wedding anniversary is no such occasion. In the 1920s, only the milestone years were singled out for attention, meaning that when the original gift lists were created, aligning a specific material with the key years, most of the anniversaries that we celebrate today were left out.
After the first ten years, only the fifth and tenth years of every decade were highlighted, so this omitted the 39th anniversary. However later on, it began to be understood that people wanted to celebrate each anniversary year as an achievement and a success, and so a contemporary list was created for modern couples, associating symbols and materials with every single marital occasion.
The 39th year of marriage was linked with the material lace, a beautiful and symbolic fabric which represents the wonderfully intricate nature of a long lasting marriage, with its entwined threads representing the two individuals coming together as a single and beautiful work of art. Lace has a long history that is somewhat shrouded in mystery. There are both Italian and Flemish claims to have invented this art form, although its origins come from around the 14th century. Its name comes from and Old French word meaning noose, or to entice. Lace was once made from silk, gold or silver threads, although today it is more commonly made from cotton. Its popularity increased in the 16th century when it was used to decorate both homes and garments. It was considered to be a luxury item because of its cost and because of the time consuming nature of its production.
There are many types of lace which are made in numerous ways, although all are extremely intricate and complicated to produce. Today, lace is still a popular fabric and is frequently used to make fine clothing or to decorate items. It is also still used to make doilies, tablecloths and works of art.
Traditional Agate 39th Anniversary Gifts

Agate is a beautiful stone, usually found in volcanic rocks, and characterised by its fine banding, that is recognised as the traditional gemstone for the 39th wedding anniversary. Named by a Greek philosopher who discovered the stone by a river in modern day Sicily, agate dates back to around the 3rd century BC. It has been found at many ancient sites and was carved in many places in the world, although it is primarily linked with the Minoan site at Knossos in Crete.
There are numerous types of agate including Mexican agate, which is sometimes known as cyclops agate because of its single eye, Turitella agate which is recognisable from its fossil content, Greek agate which is known for its white or pale shading and Brazilian agate which is especially beautiful because of the quartz crystals found in its structure. There are many other less well known types of agate including Blue Lace agate, which would be an especially relevant gift to give on this anniversary year, cleverly combining two of the traditional themes. Agate has been used to make jewellery since ancient times and is still used for this purpose today, but it also is frequently used to produce decorative objects which vary widely from paper knives and ink stands to vases and bowls, and it has even been used to make windows in the case of the Presbyterian church in Yachats, Oregon.
Choose Floral Thirty Ninth Anniversary Gifts
Pendant & Earrings
An elegant matching set
Crafted from genuine blue miniature rose petals and pure 24 karat gold.
Decorated with 30 brilliant synthetic diamonds.
Fast dispatch and express delivery for free.
Price: $149.00
gold rose
Gold-Dipped Natural Rose
It perfectly combines the beauty of a natural rose and the majesty of fine 24K gold.
Presented in an exquisite leather case.
It comes with a certificate of authenticity.
Price: $179.00
gold cards
Gold-Dipped Poker Cards
A playable deck of poker cards dipped in 24 karat gold.
Presented in an elegant high quality case made from cherry-wood.
The deck is produced to tournament grade standards.
Price: $199.00
Flowers are always well received, whichever the anniversary year, so if you are lacking inspiration, or feel that the
traditional and symbolic gifts
are not to your loved ones' tastes, a bouquet is always a special way to celebrate an anniversary occasion. When your loved ones reach their thirty nine year anniversary, you can select any blossoms that they may prefer as there is no traditional 39th wedding anniversary gift flower. Whether subtle or extravagant, there is sure to be a bloom to suit their tastes, and roses are often the best choice because of their symbolism of love and beauty together with their exquisite charm.
There is however a floral gift which is sure to be even more impressive when presented to your loved ones. A gorgeous glazed natural rose blossom, preserved in its prime and trimmed with fine 24 karat gold is a truly opulent and lavish token of esteem, and when you give this amazing artwork produced by the talented craftsmen at Eternity Rose you are giving a 39th anniversary gift that will endure for a lifetime, delighting the recipients and bringing the giver to mind again and again whenever they look upon its beauty.