So you reached the impressive milestone that is fifteen years of married life together and we can only assume that you're looking for equally impressive fifteen year anniversary gifts. The good news is that you've come to the right place. The aim of this website is to guide you through the maze of gift options for many of your anniversary celebrations and help make each passing year special. We plan to introduce the various themes associated with such a memorable occasion and give you some gift ideas to choose from. Generally speaking, the present should be appropriate to the anniversary. For example, landmark anniversaries (aluminium, silver, ruby, gold etc) should receive special attention. So what are the themes that are commonly linked to a 15th wedding anniversary?
The traditional theme is crystal, while the modern theme is a watch. Both are pretty explanatory and it's entirely up to you which one you choose. But don't forget to figure the feelings, taste and preferences of the couple who are celebrating, as the gift is meant for them.
Sparkling 15th wedding anniversary gifts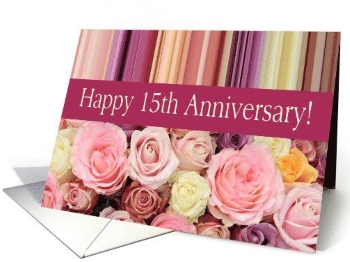 The theme that's traditionally identified with a fifteenth wedding anniversary is crystal. A crystal decanter and matching glasses, a crystal bowl or vase would be perfect 15th wedding anniversary gifts for the couple in question. If it's your wife that you're looking to make happy how about some crystal jewellery? Crystal is a gorgeous material and when you rub your finger round the top of a crystal glass the sound that resonates is simply enchanting. However, crystal is another theme that allows you to think a little out of the box, because salt and sugar are crystals also. Metals can also be crystals and let's not forget the obvious crystal gemstone, a diamond. Diamonds however, are the theme linked with a number of other wedding anniversaries, so why not save this one for another year?
A traditional 15th anniversary gift made of crystal
Wine glasses or champagne flutes made of crystal, plus something the couple can use to toast their anniversary
Crystal jewellery that your wife will treasure
A crystal vase for that obligatory anniversary bouquet of flowers
A clock in a crystal case – a great opportunity to kill two themes with one 15th anniversary gift
A personalized paperweight, engraved with the happy couples name and the date of their anniversary
Crystal candlestick, to be placed in the centre of the table for your anniversary dinner
Another option that will keep you on track with the traditional anniversary theme is a gift made of rose quartz crystal. This kind of gift has more significance than just an ordinary anniversary gift, as it is also known as the love stone. A small piece of it under your pillow is said to bring a sparkle and love to your marriage. It is also said to bring love and a feeling of self worth to the owner. It's even said to make a woman look and feel younger, although you might be advised not to share this quality with your wife.
Time to look at modern 15th wedding anniversary gifts.

Pendant & Earrings
An elegant matching set
Crafted from genuine blue miniature rose petals and pure 24 karat gold.
Decorated with 30 brilliant synthetic diamonds.
Fast dispatch and express delivery for free.
Price: $149.00
gold rose
Gold-Dipped Natural Rose
It perfectly combines the beauty of a natural rose and the majesty of fine 24K gold.
Presented in an exquisite leather case.
It comes with a certificate of authenticity.
Price: $179.00
gold cards
Gold-Dipped Poker Cards
A playable deck of poker cards dipped in 24 karat gold.
Presented in an elegant high quality case made from cherry-wood.
The deck is produced to tournament grade standards.
Price: $199.00
Give her some time with the gift of a watch
You might be thinking that the gift of a watch is pretty impersonal, but you can always add an engraving to the back of the timepiece. There isn't a huge amount of space but there's plenty enough to tell your beloved how much you love her, or maybe remind her of the special occasion you're celebrating together.
A watch can also serve as a great 15th anniversary gift for a husband. It even ticks the requirement of being practical – as we've mentioned many times how men love useful gifts. Functional always works well for the man in your life. You'll also be giving a constant reminder of your wedding anniversary so there'll be no more excuses that he forgot.
Are there any gemstones associated with 15th anniversary gifts?
There is nearly always a gemstone linked to anniversary years and for your 15th you're given the option of choosing something that is made with a ruby. Second in hardness next to diamonds it is very apt for 15th anniversary gifts. Most people think of rubies as being red, but they are actually found in a range of hues, from orangey-red to to deep purpley-red. Rubies have been more sought after the redder the hue, but we think that they're all equally attractive. Historically they were thought to enable people to predict the future and had the quality of stopping bleeding. If you wear a ruby on your left hand it's thought to bring good luck.
With so many qualities it's no wonder that rubies have become so precious.
Unusual fifteen year anniversary gifts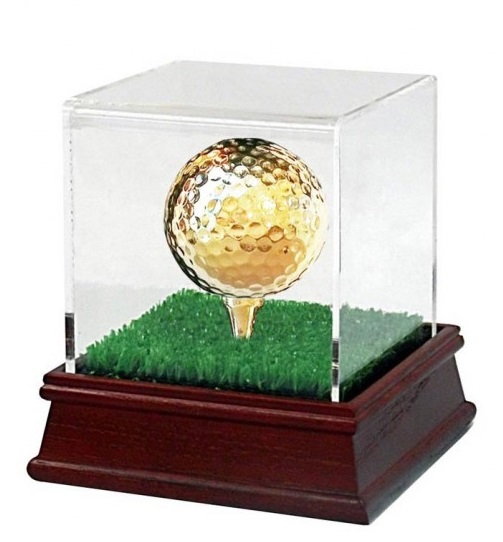 With traditional and modern themes associated with 15th wedding anniversary gifts you're not going to be spoilt for choice when it comes to buying a gift for your wife or husband, or even friends or family. However, you might be feeling that you want your gift to be a little more unusual so let's look at some of the options if you want to find a gift that's a little different.
A camera or binoculars – This kind of gift is still linked with the traditional theme as many modern lens are made using optical crystal. If your spouse loves the outdoors or is always taking snaps using a mobile phone give them a gift that will create an everlasting record of your time together.
Take a well-earned vacation – If you've already given yourself some crystal glasses or champagne flutes then take a vacation somewhere you can put them to good use. How about a tour of a well-known vineyard, or the distilleries of Scotland and sample some whisky. Alternatively why not visit some crystal caves? Icicle like structures fill the caves and are a wonder to behold.
Now you've got a few 15 year anniversary gifts under your belt you should be primed and ready for the occasion. Give your wife or husband a gift that they'll remember for many years to come and you're all set to enjoy another 15 years and hopefully even more.
Happy anniversary!