Whether it is your friends or your family members that are approaching their 32nd wedding anniversary, they are certainly worthy of praise. It is no small feat to get to 32 years of happy marriage and while this is not a major milestone, it is still an important occasion to celebrate and help the couple enjoy their special day. You can show your loved ones just how much they matter and how much they are appreciated by giving them a gift that sums up all your deepest sentiments and conveys a message of goodwill and blessings. Although it may be tempting to pop to your local store and buy something ordinary or generic, you should resist this temptation and instead select something that cannot fail to delight because of its meaningful and thoughtful nature. A gift with a traditional significance is a wonderful way to mark the occasion of the 32nd anniversary, and shows the recipients that you care enough to put time and effort into selecting something truly relevant and appropriate. Delight your loved ones this anniversary year with a significant and symbolic token of esteem.


Finding Symbolic Thirty Second Anniversary Gifts for Loved Ones
Many people know that the original lists that were drawn up in the 1920s to link a theme to the most recognised anniversary years omitted the 32nd wedding anniversary. In fact only the first 10 years of marriage were picked out for recognition followed by only every fifth marital year. Despite the fact that the 32 year anniversary was not selected as a milestone occasion, in later lists that were created in more modern time, it was finally assigned its own theme. The symbol linked to the 32nd wedding anniversary is conveyances. Although this may seem like a rather unusual idea, it does have a symbolic meaning. The happily married pair have journey together on life's path for 32 years. They have travelled across every type of surface from the rough to the smooth and have experienced the same joyful sights and the same frustrating delays. A gift that is connected to this traditional theme reminds the pair to look towards the journey that they have still to make together and the road that they are still to travel.
Conveyances as a 32 Year Anniversary Gift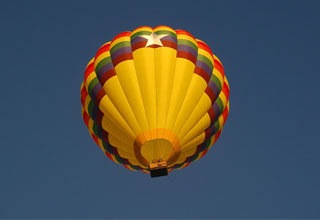 If you are thinking of how to give a gift of conveyances to your loved ones on the occasion of their 32nd wedding anniversary, you may be struggling to find inspiration. The first thing that you may think of is a car, boat, bike or other mode of transport, all of which are probably well out of your budget. So unless you are considering giving a very extravagant thirty two year anniversary gift, you will probably want to think of something less costly. Luckily, if you think outside the box, you will be able to come up with something that perfectly captures the essence of this traditional theme while still being exciting, creative and relevant and staying within an affordable budget. One excellent suggestion is a hot air balloon ride for the lucky pair, maybe with a delicious champagne breakfast included, or a sightseeing trip on a steam train, maybe with a romantic meal thrown in. For adventurous couples, a short helicopter buzz flight is sure to impress or arranging for the couple to enjoy a limousine ride, even just around their local city, would be a fun chance for them to experience living the celebrity lifestyle. If the couple are fit and energetic there are even more options, such as a segway tour in their local area or a day at the roller or ice rink.
Traditional Lapis Lazuli Gemstone 32nd Anniversary Gifts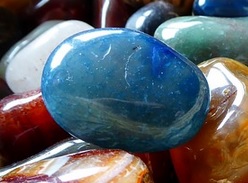 Some people think that there is no 32 year traditional gemstone however other gift lists suggest that lapis lazuli should be given to the couple. This deep blue semi-precious stone is a wonderful choice as an ornamental or jewellery gift for loved ones. Used to create decorative items since at least the 7th millennium BC, it was even most famously used to decorate Tutankhamen's funeral mask. Today, lapis lazuli is still used to make stylish and beautiful decorative and jewellery items, and what better memento to give your loved ones on their 32nd anniversary than a gorgeous carved lapis lazuli trinket box, statuette or vase, or even some timeless lapis lazuli jewellery as a perfect 32 year anniversary gift for her or him.
Flowers as Thirty Second Anniversary Gifts for Loved Ones
Although there are many anniversary years which have a specific traditional blossom linked to them, the 32nd anniversary is no such year. Even so, you should not be afraid to present your loved ones with a gorgeous floral gift to mark their special day. Flowers never fail to impress, and you only have a bigger selection of varieties to pick from. If the recipients love drama and flair, give eclectic and colourful blooms, whereas if they prefer subtlety, surprise them with simple hand tied arrangement of a single pretty variety. If you are finding it hard to decide on a perfect display, why not choose roses? Always impressive, roses are magnificently beautiful and perfectly convey a message of appreciation, romance and enduring love, whichever colour is chosen. Brighten your loved ones' lives with a bouquet of roses, or alternatively, impress them with a rose gift that will stand testament to their love for a lifetime when you present them with a glazed Eternity Rose. Choose a bright blue glazed flower to capture the lapis lazuli theme of this anniversary year, and delight the recipients with this hand picked, hand crafted work of art. Trimmed with a lavish border of 24 karat gold, every flower is one of a kind and is presented in a stylish leather case, perfect for display in any room of the marital home, bringing you fondly to mind every day of the years to come and forming a lasting reminder of the special nature of this day.