After the excitement of last year's ruby wedding at the 40th anniversary, it can be all too easy to forget to make a big deal about this year's celebration. Yet 41 years of marriage is a long time, and is certainly an achievement to be celebrated, especially in today's modern world where it is becoming increasingly rare to enjoy a successful long lasting union. Take this opportunity to show your admiration for your loved ones by surprising them with a thoughtful and memorable gift that will help them to remember how far they have come and how much they have achieved together. There are many great ideas to choose from if you are looking for a 41st anniversary gift that will not only be appreciated by the recipients but which will also be meaningful and significant. As the years go on, there are fewer symbols associated with the years of marriage, so it can be hard to come up with ideas, however if you use creative thinking, there is sure to be something that your loved ones will love.
Is There a Traditional 41 Year Anniversary Gift?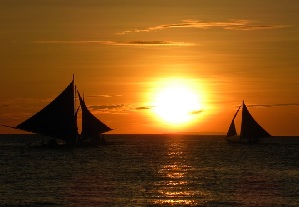 Everybody knows that some anniversary years are famous for their associated themes or symbols. The 25th and 50th wedding anniversaries, for example, are well known all over the world and are marked by the giving and receiving of silver and gold tokens. Other marital years, however, have no famous symbols or theme,s and the 41st wedding anniversary is one of those. Despite this, there is a theme linked to 41 years of marriage, and that is the rather unusual theme of land. While land may not be the easiest symbol to incorporate into your choice of forty first anniversary gift, if you think outside the box, there are actually some interesting and fun ideas that you can opt for. Giving a gift with a land theme represents all that the couple have achieved over 41 years together. Together, they have conquered the world, and now, with the rich landscape of their life laid out before them, they can journey through their future happily together.


Platinum-Dipped Natural Rose
A stunning natural rose.
Supplied with its own elegant display case in PU leather.
Boasts a glorious lustrous mirror finish.
Price: $199.00

White Glazed Rose Earrings
Real miniature white rose petals combined with 24k gold.
Each pair features 16 brilliant synthetic diamonds.
These earrings are intricately detailed.
Price: $79.00

Gold-Dipped Poker Cards
A playable deck of poker cards dipped in 24 karat gold.
Presented in an elegant high quality case made from cherry-wood.
The deck is produced to tournament grade standards.
Price: $199.00
Giving a Forty One Year Anniversary Gift of Land
Although most people cannot afford to giving an actual gift of land on the occasion of their loved ones' 41st anniversary, if your budget can stretch so far, there is no more suitable token of esteem. If you are celebrating your own 41st wedding anniversary, this could be the perfect time to look for a new home, or if you have been considering investing in a holiday property, the moment could have finally arrived to take that step. Perhaps you have been considering investing in a rental property to provide extra income in your retirement, in which case, this would fit perfectly into this marital year's theme.
Travel Themed 41 Year Anniversary Gifts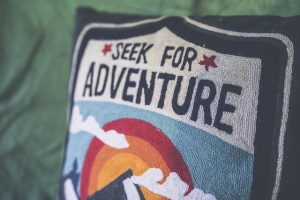 If you cannot afford the expense of investing in property for the 41st anniversary, perhaps a travel themed gift would encompass the traditional theme equally well. The opportunity to see new lands, or perhaps a different area of your own country embraces this year's symbolism while offering a fun and memorable experience for couples to share together, creating lasting memories of this anniversary year that will endure for a lifetime. One of the best ways to really enjoy the land is to hire a motorhome and hit the open road to see all the sights of the countryside, or perhaps a regular road trip by car, travelling along unfamiliar roads and exploring new regions would be a special way to commemorate the 41st wedding anniversary.
Garden Themed Forty First Anniversary Gifts
Taking a more narrow view of land brings us back to the couple's garden, so why not give a garden themed present to the pair on the occasion of their 41st wedding anniversary? There are many ideas which you can select from here, whether you would prefer to splash out on a stylish garden table and chairs set, a pretty gazebo or even a hot tub or whether you are on a lower budget and need something less extravagant. An attractive, hand painted garden pot would be a good choice of gift, or perhaps some high quality gardening tools. If you are on a budget, a pair of personalized garden stakes may be a good idea, with the couples' names engraved on them. Green fingered recipients will love to receive a personalized garden planter, displaying their names and their anniversary date, while a romantic idea would be a tree that the couple can plant together and watch grow and thrive, just like their love.
Floral 41 Year Anniversary Gifts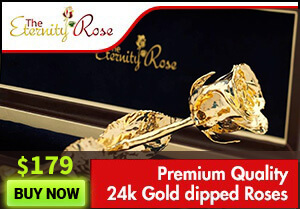 Flowers come from the land, and therefore, if we are to take the theme of land to its obvious conclusion, a floral forty one year anniversary gift would be an ideal option. Flowers are always a popular choice for any anniversary year, and are especially appropriate for this one. As there are no traditional 41st anniversary gift flowers, you have the complete freedom to choose any blossom that you feel the recipients will love, whether that be something dramatic and colourful or something more subtle and simple. Roses are perhaps the best choice for 41 year anniversary couples as they are both beautiful and romantic. Choose any colour that best suits the lucky pair, or even a shade that matches their home décor. Whichever you select, you can be certain that your 41st anniversary gift for her and him will impress. Delight your loved ones even more with a rose gift that will never fade or die. A glazed Eternity Rose is a luxurious and opulent token of appreciation that will last a lifetime, resplendant in its natural beauty as a unique work of art. Made by hand from a specially selected natural rose blossom, every rose is trimmed with fine 24 karat gold resulting in a magnficent gift that will find a special place in any marital home.