The traditional wedding anniversary gift theme for thirty years of married life is pearl – get the connection with our title? If you're more of a modern thinker then the theme is diamond. With both themes being a gemstone the obvious choice for a 30 year anniversary gift is jewellery. For the ladies it's going to be easy. However, it may be a little more challenging for the man in your life. You could always choose a set of pearl cufflinks if he loves getting dressed up. An item of jewellery that includes a diamond is going to be easy to find, whether you're looking for 30 year anniversary gifts for him or for her. Time to look at some 30 year wedding anniversary gifts.
30 year anniversary gifts for parents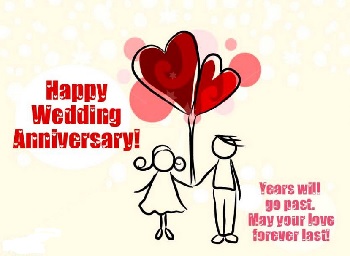 When it comes to 30 year anniversary gifts for parents you might struggle to find the right kind of jewellery. Parents are notoriously difficult to buy for as they've probably got everything they need by the time their thirtieth wedding anniversary is near. And if you're thinking that jewellery might be the right kind of gift are you sure of their personal preferences? We think you'll be much better looking for a gift they can share. Maybe something for the home. Why not consider a mother of pearl bowl, vase or picture frame? You could also stray away from the anniversary theme and pick something personalized, because a touch of personalization makes a gift truly special. You'll also have far more options. For example photo albums filled with some favourite snaps, picture frames, gift hampers and even bottles of wine or champagne can be made more unique.


An elegant matching set
Crafted from genuine blue miniature rose petals and pure 24 karat gold.
Decorated with 30 brilliant synthetic diamonds.
Fast dispatch and express delivery for free.
Price: $149.00

Platinum-Dipped Natural Rose
A stunning natural rose.
Supplied with its own elegant display case in PU leather.
Boasts a glorious lustrous mirror finish.
Price: $199.00

Silver-Dipped Natural Rose
A real rose with a fine coating of pure silver.
The silver finish is bright and lustrous.
The rose is ideal to express your everlasting love.
Price: $179.00
30 year anniversary gifts for her
Pearls have an elegant beauty all of their own so why not give your wife a pearl necklace? This sort of jewellery item is timeless, as well as making the wearer feel elegant and sophisticated. You can choose between cultured or natural pearls, depending on your bank balance. Before humans discovered a way of encouraging the production of pearls, this type of gift was only given to royalty. However nowadays, cultured pearls have made this kind of gift within the reach of the average person. Pearls come in a wide variety of colours, with black ones being the most expensive. If you can afford it this 30 year anniversary gift for her will make your wife feel like one in a million.
30 year anniversary gifts for him
Time to look at some of the gift options for that special man in your life. Diamond jewellery is the most obvious choice with a wide variety of styles to suit most tastes. If it's pearls that you're looking for then how about a set of cufflinks, a tie pin or a watch that is made with mother of pearl? However, when it comes to 30 year anniversary gifts for him you don't have to feel obliged to go with a particular theme. Men, on the whole, prefer a gift that is going to be useful. Why not choose a new set of golf clubs or a trendy new jacket?
Now we've given you a few suggestions we think it's time to look at the way in which pearls are created. After all who doesn't mind learning more about the wonders of nature.
A wonder of nature – the beauty of pearls
Certain molluscs have the ability to create pearls inside their own shells. If a foreign object finds its way into its shell, the mollusc is forced to protect itself, and it does this by producing nacre, which covers up the object and eventually forms into a pearl. It is usually oysters that provide us with pearls, but clams and mussels also have the same ability, although it is much rarer. An oyster is a bivalve mollusc, because it has two parts to its shell. The shell is produced by the mantle, using minerals from food that has been consumed. The mantle produces nacre, which is used to line the shell. When a foreign object finds its way into the shell it can irritate the sensitive mollusc, causing it to produce more nacre to cover up the invading object. Layer upon layer build up to eventually create a pearl.
As this is a natural process pearls can vary in shape and size, although some of them are perfectly round. If a natural pearl is a little misshapen it is called a baroque pearl. White is not the only colour that pearls are made in. You can also find green, red, blue, grey and black ones. Black pearls are only found in the South Pacific, but the other colours can be found all over the world.
Cultured pearls are far more affordable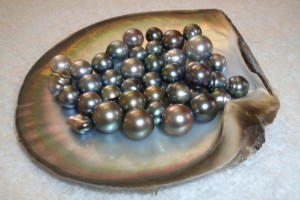 It's no surprise that natural pearls are so expensive.After all, not every oyster contains such a prize. Hundreds, if not thousands, have to be opened up before you can discover them which is why humans decided to intervene in the process. We discovered that you can give the molluscs a bit of a nudge and this is how cultured pearls were brought to the masses. By opening up the shell of an oyster and inserting a tiny item under the mantle, the mollusc can be coerced into producing a pearl. For freshwater cultured pearls only a small incision is required to prompt the oyster into action.
As you can see there are lots of beautiful and elegant gift ideas if you'll soon be celebrating your 30th anniversary. Diamonds, pearls, and the 30 year anniversary gemstone, emerald means you've got lots of options if you're looking for 30 year wedding anniversary gifts. Cost is not the deciding factor when it comes to picking the best 30 year anniversary gift. It's the thought that was put into choosing, and the feeling that accompanies the gift that will be the winning factor.
We wish everyone a happy thirtieth wedding anniversary and advise you to stay tuned for more ideas and suggestions.