While the 15th wedding anniversary is well known as a milestone year and the 20th wedding anniversary is a famous event, 17 years of marriage is often allowed to slip by without any particular consideration or celebration. Yet every single successful marital year should be marked by the giving and receiving of relevant gifts which show your loved ones that they are cared for and appreciated every day of the year. Most people find it very difficult to find inspiration for meaningful 17 year anniversary gifts as they may have already exhausted all the obvious avenues of gift giving. However you should try your utmost to steer away from dull and generic options and instead choose from these exciting suggestions which is sure to encompass something that your loved ones will appreciate. Whether their tastes are for traditional or contemporary presents or whether they have a love of gemstones or flowers, there is certain to be an ideal seventeen year anniversary gift for them.
Opt for a Traditionally Themed 17th Anniversary Gift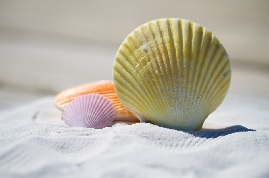 There is a traditional symbol associated with 17 years of marriage and this is the shell. Although an odd choice for a present theme, in fact it does have a meaning that is full of symbolism. Shells come from the sea, vast and expansive, like the endless love of a couple who have been married for 17 years. As the weather can cause the ocean's surface to be completely calm or wild and stormy, so the trials of life can cause a couple's marriage to have its ups and downs, yet it will come through unscathed thanks to the depths of love between the partners. There are many ways to capture the shell theme in your choice of 17 year anniversary gift. Shell ornaments can be found in many different shapes, sizes and colours and will be a lasting reminder of the happiness of this time. Whether floral in design, animal shaped or even an abstract piece of art, a decorative shell item is the ideal way to embrace the theme of this anniversary year.
Give a Handmade Seventeenth Anniversary Gift
If you are struggling to find a low budget gift, or simple want to give your loved ones a special seventeen year anniversary gift that has an extra personal and bespoke touch, the traditional material of shells is easily obtainable and lends itself perfectly to a handmade token that reflects the essence of this anniversary occasion. Gather some beautiful and unusual shells of different sizes, shapes and colours and stick them to a plain photograph frame which holds a lovely photo of the couple on their wedding day for a lasting and meaningful token of esteem, or decorate a plain trinket box with small shells for a handcrafted present that will really touch the recipients' hearts.

Extravagant Shell Themed 17th Wedding Anniversary Gifts
If you are willing to splash out, or perhaps share the cost with others of your loved ones anniversary gift, an extravagant vacation could be the perfect way to bring a clever twist on the traditional 17th anniversary theme of shells. Arranging a special holiday to a destination well known for its link to shells is the perfect way to give the happy pair a present that will create enduring memories to last a lifetime. Shell Beach in Australia is the ideal resort or perhaps Sanibel and Captiva which are also known as the Shell Islands would be a relevant and appropriate vacation destination.
Modern Suggestions for the 17 Year Anniversary Gift
If shells in all their many forms still leave you cold, why not go for the modern alternative to the traditional 17th wedding anniversary gift? Contemporary lists suggest that furniture would be the best present for modern couples and there is sure to be something that suits your loved ones' tastes among the many options open to you. Whether you go for something that is purely decorative, a replacement for a broken item or an essential piece that the pair have always been lacking, you can select from a choices as diverse as bookshelves, occasional tables, decorative ottomans or even rustic rocking chairs.
Floral Seventeenth Anniversary Gifts for Your Loved Ones
Mark the special occasion of your loved ones' seventeenth wedding anniversary when you give them a beautiful bouquet of anniversary flowers. Always a popular choice for any marital occasion, flowers are an impressive way to celebrate the day and will brighten up the lives of the recipients. There are also so many different varieties to choose from that you are certain to be able to find a blossom that expresses the perfect personal message in the language of flowers. One of the most meaningful ways to give a floral present is to choose the traditional flower that is associated with this year of marriage.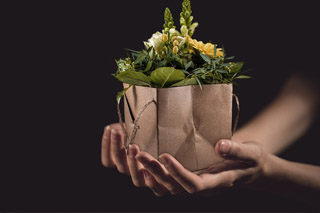 On the occasion of the 17th wedding anniversary, the symbolic flower is the red carnation, a particularly vibrant and gorgeous variety. Either give a floral arrangement made up purely of these radiant flowers or choose to mix it with other beautiful types, but either way, your loved ones are sure to be delighted with their spectacular gift. The red carnation also has a special meaning of friendship, admiration and pride – most appropriate expressions of sentiment at this important time. While floral gifts are sure to delight your friends or family members, sadly they do not last for very long before they fade and wither. However Eternity Rose can provide the ideal solution to the problem of finding a spectacular floral present that will form an enduring memento of this happy event. Every Eternity Rose flower is a unique work of art which has been created by skilled artists from a genuine natural rose blossom.
Chosen specifically for its extreme beauty, every bloom is picked by hand and glazed in a complex three-month-long procedure before being trimmed with the most lavish 24 karat gold edging. When presented in its own prestigious display case, it will catch the eye forever and be a lasting and treasured reminder of their 17th wedding anniversary.