When your friends or loved ones are approaching their 37th wedding anniversary, you might want to take the opportunity to give them a token of appreciation that is a little out of the ordinary. All too often we put too little thought into choosing anniversary gifts once our relatives or friends have been married for a long time, and as an afterthought simply present them with a dull or generic present that is very run of the mill.
Even though the 37th year of marriage is not a milestone year, it is still an occasion worthy of celebrating, especially in today's modern world when so many marriages do not last. So grab this chance to demonstrate your congratulations and heartfelt sentiments by choosing a 37 year anniversary gift that has a greater significance and meaning than just a standard box of chocolates. Surprise your loved ones with a gift that is memorable, unique and delightful and impress them on this anniversary year.
Pendant & Earrings
An elegant matching set
Crafted from genuine blue miniature rose petals and pure 24 karat gold.
Decorated with 30 brilliant synthetic diamonds.
Fast dispatch and express delivery for free.
Price: $149.00
gold rose
Gold-Dipped Natural Rose
It perfectly combines the beauty of a natural rose and the majesty of fine 24K gold.
Presented in an exquisite leather case.
It comes with a certificate of authenticity.
Price: $179.00
gold cards
Gold-Dipped Poker Cards
A playable deck of poker cards dipped in 24 karat gold.
Presented in an elegant high quality case made from cherry-wood.
The deck is produced to tournament grade standards.
Price: $199.00
Alabaster – the Traditional 37th Wedding Anniversary Gift
The early 1920s saw the first gift lists being created for some of the anniversary years which were considered to be the most significant. During that era only a few marital years were chosen for special recognition, with only the first 10 years followed by every fifth year from the 10th anniversary onwards being selected. Unsurprisingly, the 37th anniversary was not included on these lists.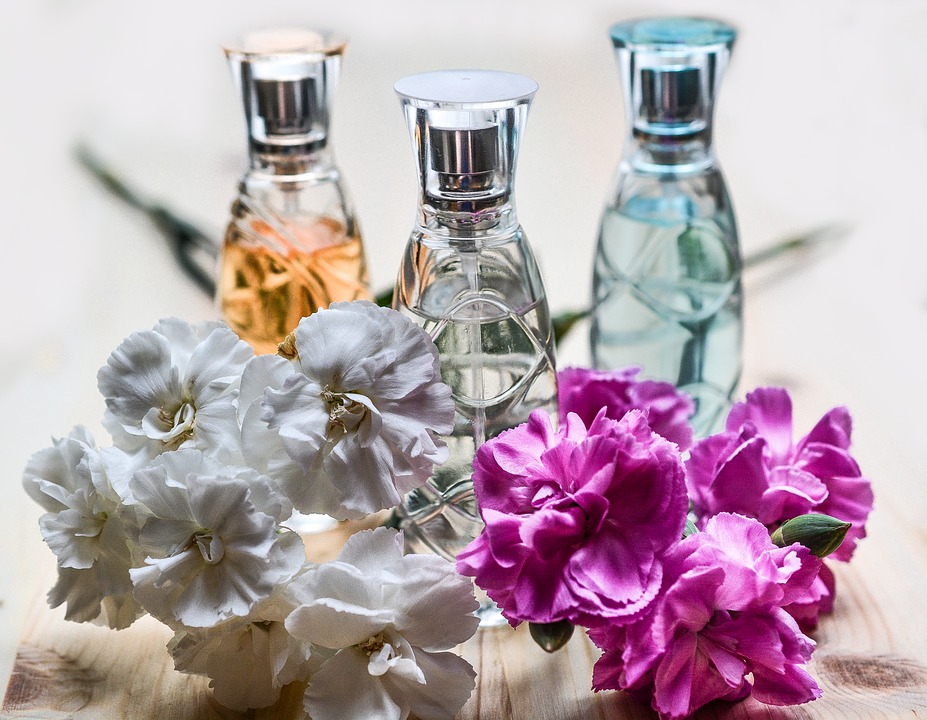 However, a few years later, it was acknowledged that other anniversary years were important too, and all the years which had been omitted from the original lists were each assigned their own symbolic token or material too. Thirty seven years of marriage was connected to alabaster, an attractive stone famed for its translucent appearance and ease of sculpting. Famous for its beauty, an "alabaster complexion" was once the most desired look for women, and was a phrase used in many novels. There are actually two varieties of stone called alabaster, one being gypsum and the other being calcite.
Although gypsum is softer than calcite, both are easy to work with, being slightly soluble in water. Over the centuries, alabaster has often been used to make beautiful ornate works of art designed solely for indoor use as they would fare poorly in the weather of outdoor locations. The earliest alabaster artefacts have dated back to the ancient Egyptians, where this material was used to create a host of sacred objects, including canopic jars for tombs. Through the middle ages, alabaster even had a more unusual purpose, being cut into extremely thin sheets which were then used as windows in buildings. This technique has actually been re-used to this day, most notably in the example of the Los Angeles Cathedral of our Lady of Angels.
Gypsum alabaster to has been used in the production of artistic objects for centuries, with artefacts going back to the 4th millennium BC. Found in great abundance all over England, alabaster was used during the medieval period in the production of tomb ornaments. Today, most of the modern alabaster ornaments are made in Italy, where a range of gorgeous homewares and decorations can be found.
Thoughtful Alabaster 37 Year Anniversary Gifts
If you want to give your loved ones a beautiful and significant alabaster thirty seventh anniversary gift, you will probably want to find something decorative for the couple's home. There are countless gorgeous homewares to choose from including decorative vases and bowls which would be ideal for holding flowers or pot pourri, or for simply adorning a table or display cabinet.
Alternatively, a pair of alabaster candlesticks or a pair of well crafted alabaster lamps would make a sophisticated and elegant addition to the home. If you would like to offer a more personal token, you could consider an alabaster necklace, bracelet or pair of earrings as a delightful 37 year anniversary gift for her.
Thirty Seven Year Anniversary Gifts for Loved Ones With a White Theme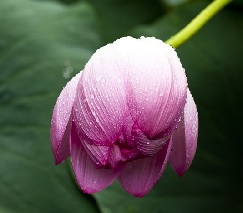 If you like the idea of a traditional alabaster gift but would like a greater scope of freedom when it comes to selecting the perfect thirty seventh anniversary gift for your loved ones, why not go for an overarching white theme instead? You will then have a wide breadth of choice and can select anything that you think the recipients will appreciate, from clothing and accessories to homewares.
For example, if the happy couple love to cook, some stylish white cookware would be a great choice, whereas if they love fashion, a beautiful white bag or garment would be an excellent option. If your loved ones are known for their sweet tooth, a beautifully made box of luxury handmade white chocolates would be perfect.
Or for an ideal 37th anniversary gift for her, why not give a sophisticated piece of white jewellery, such as the timelessly beautiful white glazed earrings from Eternity Rose, made from genuine white miniature rose petals that have been intricately glazed and trimmed with pure 24 karat gold. With their glittering synthetic diamond detailing, they are a truly impressive token of esteem. Perhaps your loved ones would appreciate a personalised memento of their anniversary? Then why not opt for a pair of matching white bathrobes with monogrammed initials or a pair of white silk cushions, embroidered with their names and anniversary date.
Flowers Make an Ideal Thirty Seventh Wedding Anniversary Gift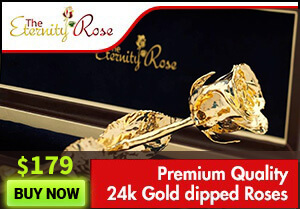 Flowers are a safe anniversary gift that is sure to impress, adding a glamorous and special touch to the occasion. Choose white blossoms to reflect the white alabaster theme of this anniversary year and will bright wonder and light into the lives of the recipients while reminding them of how much they are cared for.
A stunning white glazed Eternity Rose is the perfect solution to your 37 year anniversary gift dilemmas as it is an enduring and magnificent token of appreciation with which to surprise your loved ones. A lasting commemoration of the couple's love, each one is made by hand from a single beautiful rose blossom, preserved forever in an intricate glazing process and trimmed with purest 24 karat gold. There is no more impressive way to congratulate your loved ones on this important occasion.