Only one year away from the milestone of two decades of marriage, it is easy to see why so many couples let the 19th wedding anniversary pass by without much celebration. However if your family or friends are coming up to this anniversary year, you should ensure that you take the time to show them that even the nineteen year anniversary is worthy of praise and celebration by surprising them with a nineteenth anniversary gift that will impress and inspire. It can be difficult to think of a suitable token to give your loved ones on this occasion as after 19 years together, it is likely that the couple have already received most of the obvious anniversary gifts over the years and finding something appropriate yet unusual can be tricky.
There are however lots of ideas here that you can choose from, either mixing and matcing themes or selecting just one perfect gift that you know is sure to be cherished. Whether your friends or family members have a passion for decorative gifts, personal trinkets or traditional tokens, there is sure to be something to match your requirements.
Is There a Traditional 19 Year Anniversary Gift?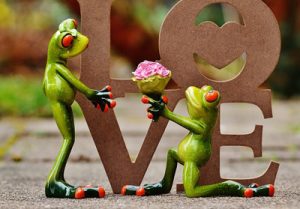 The 19th wedding anniversary is not one of the years that is most commonly associated with a popular theme or symbol. Unlike the 50th or 25th wedding anniversaries which are both well known for their associated themes, the 19th anniversary is not famous for its connections to a particular material.
There are, however, certain materials which do have traditional links with this year of marriage, and one of these would be an ideal way to mark out the day as truly special for your loved ones as traditional gifts show a deeper level of thought and effort, conveying your feelings perfectly to the recipients.
Bronze is one of the gifts often given to couples celebrating their 19th wedding anniversary, and there are several interesting ways in which you can incorporate this material into your nineteen year anniversary gift. Of course one of the most obvious choices is a bronze statuette, either for the home or garden. Available in a choice of sizes and designs, you are sure to be able to find one to suit the tastes of your loved ones, and this is a long lasting gift that will stand the test of time as a testament to the couple's enduring love.
Alternatively, consider giving a more personal memento of the day with a personalised bronze plaque inscribed with the couple's names, anniversary date and perhaps a special message wishing the pair happiness for the future. If you would like to surprise and impress your loved ones with something extra special while still being incredibly personal, it is possible to have an heirloom or other item that means a lot to the pair encased in bronze. There is no better way to give your loved ones an enduring and memorable token to remind them forever of their 19th wedding anniversary than by preserving their special memories for a lifetime.
Jewellery Makes a Lovely 19th Wedding Anniversary Gift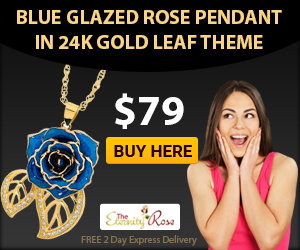 Perhaps you would like to give each of the partners their own personal gift on the occasion of their wedding anniversary? Then jewellery is the way to go. Jewellery makes a long lasting gift that will call the giver to mind whenever it is worn. A deeply personal gift, you should choose something that the recipient will find both beautiful and timeless.
Bronze jewellery is a great choice to capture the theme of this anniversary year and often has an old-world appeal. A pair of bronze cufflinks, perhaps engraved with the couple's initials, would be an ideal 19 year wedding anniversary gift for him while a stylish bronze necklace would be a stunning 19th anniversary gift for her. Perhaps you would prefer to give your loved ones something a little more striking than bronze? Then why not opt for an aquamarine gift? Aquamarine is the traditional gemstone linked with 19 years of marriage and with its pretty blue colouring it makes an elegant 19th wedding anniversary gift for her whether set into a pendant, bracelet or pair of earrings.
Bronze Coloured 19th Anniversary Gifts
Bronze is not only a beautiful metal but also a lovely colour which you can incorporate into your choice of 19th wedding anniversary gift. A bronze coloured handbag or pair of shoes might be a great nineteen year anniversary gift for her, or you could opt for some gorgeous bronze coloured homewares such as cushions, decorative plates or a piece of metallic wall art.
Pendant & Earrings
An elegant matching set
Crafted from genuine blue miniature rose petals and pure 24 karat gold.
Decorated with 30 brilliant synthetic diamonds.
Fast dispatch and express delivery for free.
Price: $149.00
gold rose
Gold-Dipped Natural Rose
It perfectly combines the beauty of a natural rose and the majesty of fine 24K gold.
Presented in an exquisite leather case.
It comes with a certificate of authenticity.
Price: $179.00
gold cards
Gold-Dipped Poker Cards
A playable deck of poker cards dipped in 24 karat gold.
Presented in an elegant high quality case made from cherry-wood.
The deck is produced to tournament grade standards.
Price: $199.00
Floral Options for Nineteenth Wedding Anniversary Gifts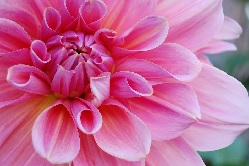 Almost every couple likes to receive flowers to mark the occasion of their anniversary, whether it be the first, the 50th or the 19th. So you can rest assured that if you choose to give a floral gift to your loved ones, your efforts will be appreciated.
Often, gift givers like to surprise their loved ones with a bouquet that incorporates the traditional flower associated with the marital year, however the 19th wedding anniversary does not have a specific blossom linked with it. This means that you have free reign to select any type of flowers that your friends or relatives would cherish, so you can opt for something simple yet elegant or an arrangement that is wild and eclectic. For a traditional choice that is sure to impress, a bouquet of beautiful red roses never goes amiss and conveys a message of esteem and appreciation.
To give a floral gift that is truly magnificent and that will last a lifetime, amaze your loved ones with a stunning glazed Eternity Rose. Available in a host of beautiful colours from the classic to the unusual, each work of art is made by hand from a genuine rose blossom, glazed to perfection and trimmed with an edging of the finest 24 karat gold. Every unique bloom is then presented in its own prestigious leather case, ideal for display anywhere in the marital home as a focal point and heirloom to be passed through the generations.