The 28th wedding anniversary often passes by without much drama or excitement. Not one of the famous milestone years, and with the couple no longer in the early days of their marriage, it's all too easy to forget to celebrate. Still, every anniversary occasion is a great chance to show the special pair how much they mean to their friends and relatives, and one way to do this is to choose a lovely 28th anniversary gift that conveys your best wishes and expresses your heartfelt sentiments of esteem and appreciation for your loved ones. When a couple have been married for 28 years it can be difficult to think of new and exciting ideas with which to surprise them. After all, after so long they have probably already received all the most common and popular presents many times before and so finding something a little out of the ordinary can be a challenge. This article is designed to help you find inspiration and unique suggestions for special 28 year anniversary gifts for your friends or family members who have reached this important event. Whether they would appreciate a traditional gift or something with a contemporary twist, there is sure to be something here that they will treasure for a lifetime.

Orchids, The Traditional 28 Year Wedding Anniversary Gift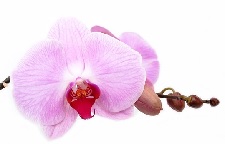 The traditional gift associated with 28 years of marriage is the orchid, a spectacular and exotic flower that is very desirable and beautiful. The colourful blossoms of the orchid family are often very fragrant and attractive, and are part of one of the two largest flowering plant families. There are an amazing 27, 800 species of orchids, including a vast selection of varieties including the vanilla plant. With an amazingly long history, evidence of the existence of orchids goes back around 20 million years and it is thought that they may even have been around for 100 million years. Orchids can be found all over the world except in glacial regions, however the most spectacular varieties are found in tropical climates. They are used for various purposes including making perfumes, as a food flavouring and in traditional medicines as well as for horticultural purposes. There is a lot of symbolism associated with orchids – they are the symbolic flower of many countries and cities and they are traditionally linked with love, strength and beauty. Because of their shape, they were also associated with male virility and fertility in Ancient Greece. Every shade of orchid has its own special and unique meaning which can be incorporated into a traditional twenty eighth anniversary gift. Red signifies love and passion, pink signifies joy and happiness, white represents innocence and purity, purple signifies admiration, yellow represents friendship and joy while green is thought to bring good luck and blessings upon the recipient.
Giving Orchids to Your Loved Ones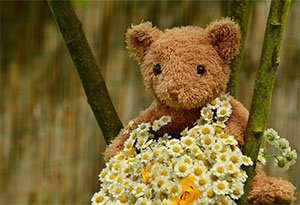 With their symbolic meanings and elegant appearance, giving a gift of orchids on the occasion of the 28th wedding anniversary is a present that is sure to be appreciated. Few flowers are as coveted or as desirable as the orchid which has a reputation for its luxuriousness, beauty and grace. With a wealth of colours to choose from, you are sure to be able to find one to suit the tastes of the recipients, and whatever your budget, there is bound to be a perfect arrangement, whether an exotic and magnificent display or a single flower ready for potting and cultivating in the couple's home. A stunning bouquet of orchids is a wonderful way to capture the essence of this anniversary occasion in a truly vibrant and colourful way and its dramatic flair is certain to impress your loved ones on this happy day.
A Twist On The Traditional Orchid Theme
While orchids are extraordinarily beautiful, they are also notoriously difficult to care for. Without green fingers and experienced gardening skills, all too often beautiful potted orchids will fade away and die. For a longer lasting gift based on the traditional orchid theme, why not consider a piece of orchid shaped jewellery which would make a perfect 28th anniversary gift for her, or some pretty home textiles featuring an orchid motif such as a cushion or bedlinen set. Alternatively, a gorgeous artwork featuring an orchid theme would be an ideal 28 year anniversary gift for him and her. If you would like to give your loved ones a gift that takes a clever twist on the traditional orchid theme and have a budget large enough to extend to an extravagant offering, arranging a special holiday to a destination linked to orchids would be a wonderful and memorable way to mark the occasion. There are a number of countries that have adopted one of the many varieties of orchid as their national flower, including Singapore, Venezuela and Colombia and any of these would make an equally exotic and delightful wedding anniversary destination for your loved ones to reconnect and share a fabulous experience that will bring them special memories to last a lifetime.

Rose Themed 28th Wedding Anniversary Gifts
Although orchids are extremely beautiful, there are times when only a rose will do. If your loved ones would be delighted to receive a stylish bouquet of stunning roses, there is no more spectacular present with which to surprise the happy pair on the occasion of the 28 year wedding anniversary. For a rose gift that will last longer, why not give a striking glazed Eternity Rose? Every work of art is made from a single hand picked natural rose blossom, glazed to perfection to preserve its splendour and then trimmed with a fine border of 24 karat gold. There is no more magnificent way to delight your loved ones on their special day than by giving them this one of a kind thing of beauty, especially when it is presented in its own prestigious display case, ready to take pride of place in the couple's home as an heirloom and focal point that will stand as an enduring testament to their love.