When your loved ones are approaching their 29th wedding anniversary, it is very possible for this celebration to be overlooked in anticipation of the milestone anniversary to come in the following year. Although the 29th anniversary is only one year away from the major 30th anniversary year, when a large celebration is certain to be due, there is no excuse for allowing this opportunity to show your friends or relatives how much you care slip by unnoticed. Make the 29th wedding anniversary into an occasion to remember by surprising your loved ones with a heartfelt gift that will be memorable, thoughtful and impressive. There is no need to splash out on an extravagant gift that you cannot afford – this list gives you lots of inspiration ideas for presents suited to all budgets, and remember that gifts that are given from the heart are always sure to delight, regardless of their monetary value.
What is the Traditional 29th Anniversary Gift Theme?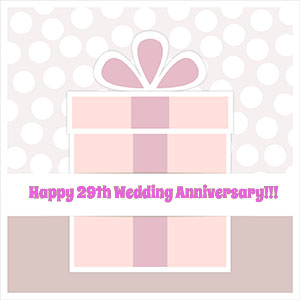 In the original wedding anniversary theme lists drawn up during the 1920s, the 29th wedding anniversary was not singled out for any special attention, as it was not a recognised milestone year. Only every fifth year after the first decade was highlighted and assigned its own official symbol. However years later, more lists were drawn up to facilitate the purchase of meaningful anniversary gifts for each year of marriage, and the 29th anniversary was then given its own traditional gift theme. For 29 years of happy union, the traditional 29 year anniversary gift is furniture, a gift that reminds the pair of the heart of their marriage – the marital home, and the comfortable, happy space that they have created together over the last three decades. While most couples who have been married for so long already have a fully furnished and equipped marital home, there is always something that will perfectly suit the lucky pair. Perhaps there is a particular article of furniture in their home which is worn out and needs replacing? Or perhaps the couple have always expressed an interest in owning a special piece of furniture but have never splashed out on it for themselves? Perhaps there is a corner of their home that is empty and just calling out for something to fill the gap? Whichever holds true for your loved ones, there are plenty of furniture themed twenty ninth anniversary gifts that are sure to be cherished, and with such a wealth of available options, you are certain to be able to choose something appropriate that will fit perfectly into your budget. Remember that furniture is a long lasting gift that will be prized and treasured in the marital home for decades to come and will recall the giver to mind again and again as the piece is used over the years while reminding the pair of the happy memories of this special time in their marital journey.

Classic Furniture Twenty Nine Year Anniversary Gifts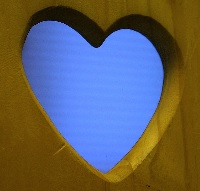 Most homes will benefit from a piece of stylish, classically designed furniture. Even a contemporarily themed home will gain an extra retro touch from a traditional piece. Give your loved ones a beautiful antique item and add value to their home while bringing an increased appeal to their living space. A magnificent rocking chair will bring a rustic appeal to any room while providing a useful and comfortable space in which to sit. What about a gorgeous grandfather clock? This would make a useful and appealing addition to a hallway or dining room while bringing a touch of sophistication with it. A piece of reclaimed furniture, for example an old church pew or old school desk might be a great choice of 29th anniversary gift for couples who have a passion for recycling while a more themed antique piece such as an antique writing desk or sewing machine may appeal most to couples who have a specific interest.
Modern Furnishing Ideas for the 29th Wedding Anniversary
If your loved ones are a contemporary couple with fashionable tastes, a piece of modern furniture is the ideal solution. Cutting edge storage solutions are among the most popular contemporary designs and are perfect in almost any home where space is at a premium. Modern hall storage benches, with space below for shoes, hats and accessories can be easily found, while a new ottoman brings an up to date twist on a style classic while allowing the couple to easily store bedding or out of season clothing. One of the coolest modern trends is bringing the indoors outdoors, so why not embrace this idea by equipping your loved ones' outdoor space with some elegant garden furniture to help them get more out of their exterior areas? If your budget can extend so far, a stylish rattan garden suite with a sofa, coffee table and matching armchairs would be a perfect present, or if your finances are more limited, what about some weatherproof bean bags, for relaxing in complete comfort on sunny days? Alternatively, a pretty love seat would be a delightful gift for a special anniversary couple, capturing the true essence of this anniversary year's theme.
Other Gift Suggestions for the 29th Wedding Anniversary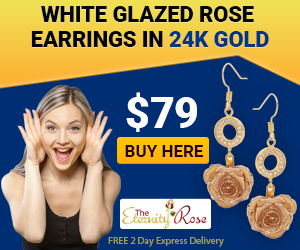 If your loved ones' home is already stuffed to the brim with furniture, or the concept simply doesn't inspire you, why not consider giving a floral gift instead? Flowers are always popular and certain to please any couple regardless of which anniversary they are celebrating. Although the 29th wedding anniversary has no specific flower associated with it, that simply affords you the opportunity to select froma greater choice of varieties, choosing the colours and types that you know they will appreciate the most, or those which perfectly express your sentiments in the language of flowers. Roses are always a sound choice, with their beauty and message of love and romance. Why not give an eternally lasting rose gift with a glazed flower from Eternity Rose? Created by hand by talented craftsmen, each bloom is preserved forever, decorated with a trim of purest 24 karat gold and then presented in a prestigious leather case, ready to display and to impress the recipients with its lavish magnificence.