Just one year after the major milestone of the 30th wedding anniversary, it's easy to see why the 31st wedding anniversary is often forgotten as a bit of an anti-climax. Still, whether it is your friends, your family members, or even you yourself who has reached this stage in the marital journey, it is time to celebrate such an impressive achievement. When your loved ones have taken this first step into their fourth decade of happy union, you should take the opportunity to show them how much you care by surprising them with a thoughtful and memorable 31 year anniversary gift.
If you are struggling to find inspiration, here you can find some handy ideas that you may wish to incorporate into your chosen 31st wedding anniversary gift. Whether the happy couple would appreciate a traditional gift or something a little more modern, there is sure to be something here that will be appreciated and treasured by the lucky pair.
Traditional Suggestions For Thirty First Anniversary Gifts
While there are some anniversary years that everyone knows and celebrates, the 31st year of marriage is not one of those milestones. Although the silver wedding at 25 years and the golden wedding at the 50th anniversary are famous all over the world, the 31st wedding anniversary does not have a well-known symbol or theme.
It may surprise you to know that in fact there is a gift linked with the 31 year anniversary. While the 31st wedding anniversary did not feature in the original gift lists drawn up in the 1920s as it was not recognised as a major life occasion, it was included on the lists that were created in more recent times, being linked with the theme of timepieces. Even though this is not a famous association, it is still a great choice for any 31st wedding anniversary gift and holds a deeper significance for the celebrating couple.
When you give a gift of a timepiece, you are literally giving the pair the gift of time. Recalling to their minds the time that they have spent together and wishing them joy in the time that they have left ahead, a clock or watch reminds the couple to cherish every moment spent with each other and to seize the day.
Pendant & Earrings
An elegant matching set
Crafted from genuine blue miniature rose petals and pure 24 karat gold.
Decorated with 30 brilliant synthetic diamonds.
Fast dispatch and express delivery for free.
Price: $149.00
gold rose
Gold-Dipped Natural Rose
It perfectly combines the beauty of a natural rose and the majesty of fine 24K gold.
Presented in an exquisite leather case.
It comes with a certificate of authenticity.
Price: $179.00
gold cards
Gold-Dipped Poker Cards
A playable deck of poker cards dipped in 24 karat gold.
Presented in an elegant high quality case made from cherry-wood.
The deck is produced to tournament grade standards.
Price: $199.00
Ideas for Timepiece 31 Year Anniversary Gifts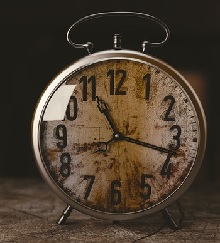 A clock is a great idea for a thirty first anniversary gift for loved ones, and with so many different styles to choose from, it couldn't be simpler to choose something that the recipients will truly appreciate.
If your loved ones are a traditional couple with classic tastes, nothing could be better than a grandfather clock to grace a hallway or dining room, while if they prefer something a little more modern, a stylish contemporary clock for the kitchen with an attractive industrial design or colourful appeal would be perfect. Busy couples with active lives may appreciate the convenience of an alarm clock to waken them in the mornings while those who would like a timepiece that adds a hint of sophisticated elegance to the home may prefer a magnificent carriage clock for the mantelpiece.
For an added bespoke touch, why not arrange for your 31st anniversary gift to be personalised with a personal message wishing the couple luck for the future and conveying your best wishes?
Watches are a Perfect 31st Anniversary Gift for Him or Her
A watch is not only a long lasting and personal way to celebrate the 31st wedding anniversary, but they also perfectly capture the essence of this anniversary year's theme. A sophisticated metal link watch is the ideal 31 year anniversary gift for him while an elegant bangle style watch or jewel encrusted bracelet design would be a perfect 31st anniversary gift for her. Alternatively, what about a matching pair of watches in a timeless style for each partner to wear?
Traditional Ebony Gifts for the 31st Anniversary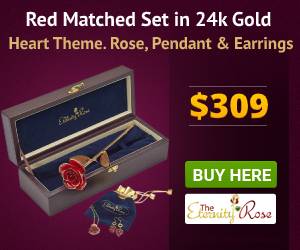 Although not precisely a gemstone, ebony is recognised as the traditional gem gift for this anniversary year. A dense hardwood, famous for its deep black colouration, ebony is extremely ornamental as it has a delightful finish when it is polished. Ebony has a long and illustrous history, some of the earliest examples even date back to the Egyptian age when carvings were found in ancient tombs. Used in the 16th century to produce large furnishings such as cabinets, today, ebony is primarily used in much smaller pieces such as jewellery, pool cue butts and parts of various musical instruments.
Today, many ebony yielding trees are considerd to be under threat due to the popularity of the wood and in some places in the world, export of the material is actually forbidden by law. There are, however, many wonderful antique ebony items which would make a beautiful, long lasting and appropriate 31 year anniversary gift for your loved ones. For those who love music, an instrument such as a viola, piano or cello with ebony parts would be ideal, or for those on a lower budget, why not an ebony guitar plectrum? Many antique chess sets used ebony for the black playing pieces and these would make a decorative and fun present, while an antique ebony crucifix may be a lovely and meaningful token of esteem.
Floral Thirty First Anniversary Gifts
Floral gifts never go out of style, so why not present your loved ones with a magnificent bouquet of flowers on their 31st anniversary? Roses are often the perfect choice because of their splendour and message of love and romance. Impress your loved ones with a rose gift that will endure for a lifetime when you give a stunning glazed Eternity Rose with a lavish 24 karat gold trim. Each flower is a unique work of art, produced by hand by talented artists, and is presented in its own prestigious leather case, ready for display. Why not choose an unusual black glazed rose to reflect the essence of the ebony theme of this anniversary year?