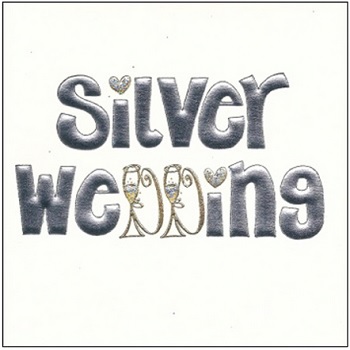 Twenty five years down the road of married life and you're going to be looking for the perfect 25 year anniversary gift. It's highly likely that after twenty five years you and your spouse may be a little tired of the generic anniversary gifts that are readily available, and are looking for something a little different and unique. We're not saying that there's anything wrong with flowers and chocolate but let's help you find 25 year wedding anniversary gifts that are a little more unusual. The modern and traditional anniversary theme is silver, so you're going to be spoilt for choice, whatever kind of gifts you choose to exchange. However, there is no need to feel obliged to follow this theme, unless of course you're sure that your partner would prefer a gift made of silver.
We're pretty sure you won't have a problem finding a gift made of silver. There are a wide variety of options both in your local store and online. However, the wide variety of options can mean you're a little confused about where to start looking.
As with any kind of gift, for whatever occasion, the most important factor is that it's given with love, and a lot of thought has gone into the choosing. For the lady in your life the value of the gift is in the emotion that comes with it, not the cost. Which could mean you're relieved because you don't have to spend a fortune, or a little confused because you're not sure what is going to be perfect. Don't fret because we're about to give you some helpful suggestions so keep reading.


Silver-Dipped Natural Rose
A real rose with a fine coating of pure silver.
The silver finish is bright and lustrous.
The rose is ideal to express your everlasting love.
Price: $179.00

Platinum-Dipped Natural Rose
A stunning natural rose.
Supplied with its own elegant display case in PU leather.
Boasts a glorious lustrous mirror finish.
Price: $199.00

White Glazed Rose Earrings
Real miniature white rose petals combined with 24k gold.
Each pair features 16 brilliant synthetic diamonds.
These earrings are intricately detailed.
Price: $79.00
25 year wedding anniversary gifts for the ladies
Twenty five years of married life is a significant milestone so all the more reason to find your wife a 25th wedding anniversary present you know she'll love.
A gift set of silver jewellery – Why not give your wife a silver pendant and necklace together with matching earrings and a bracelet? Have a look at the items she already owns and buy something that's complementary, or your gift might just stay at the bottom of her trinket box, never to be worn. There are a number of different options to choose from including an infinity pendant, charm bracelet, silver heart locket, or silver heart-shaped earrings.
A silver jewellery box – This will be perfect for all her precious items of jewellery, especially all those beautiful gifts she's received from you. Add a touch of personalization in the form of a loving message and she's going to be proud to place it on her dressing table.
If you'd prefer to move away from the recognised anniversary theme here are some more suggestions:
25 red roses – As this is your twenty fifth anniversary 25 blooms should be the order of the day.
A photo album filled with 25 years of memories – You can find plenty of albums that incorporate the silver theme if you want your gift to be memorable.
A gourmet dinner for two – Time to test your culinary skills with some home made dishes. However, if you feel you're not up to the challenge book your own personal chef for the evening.
25 gifts for 25 years – Rather than trouble yourself over one truly memorable gift, find 25 smaller ones that will be just as precious.
25 year wedding anniversary gift ideas for the man in your life
Time to give your husband a gift he'll never forget. Jewellery, photo frames, cuff links and hip flasks are perfect gifts for such an occasion but let's give you a few more.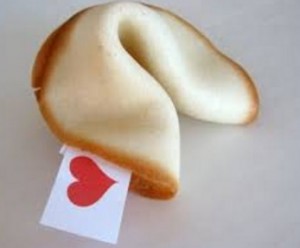 A fortune cookie that's silver plated – A great way to let your husband know of your continued commitment to the marriage, and it can include a message of your choice. Alternatively you can let the company who makes the gift decide on the message if you're feeling a little lost for words.
A silver-plated coffee scoop – If your husband loves a freshly ground cup of coffee to start his day, then this gift will be perfect. Everytime he makes a cup of coffee he'll be reminded of your special day.
Engraved silver ring – Engraved with a message of your choice, you can pick from a number of different styles depending on his taste.
Silver pocket watch – Much more stylish and elegant than a wristwatch that will remind him of the good old days.
Stainless steel pocket knife – A pocket knife will come in handy on many different occasions and will be considered far more valuable if given as a 25 year anniversary gift.
Personalized corkscrew – This is a very practical gift for your husband and will be a constant reminder of your anniversary. It will also mean that there's no scrabbling around looking for something to open your celebratory bottle of champagne.
And what if it's your parents who are soon to be celebrating their twenty fifth wedding anniversary?
Twenty five year wedding anniversary gift ideas for your parents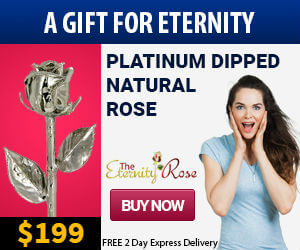 Jewellery and accessories – These are very popular anniversary gifts, regardless of the year being celebrated. But for a 25th anniversary this type of gift is perfect as there are lots to choose from.
Silver picture frame – The perfect place to display their wedding photograph or a snap of their family and friends.
Silver keepsakes – Many gifts are available if you'd prefer to give them a gift they can share and display in their home. Silver vases, trinket boxes, silver mirrors, crystal figurines, anniversary plates and a silver dipped rose are all possible ideas.
Handmade collage – A gift that has been handmade by their offspring will be a very precious gift for your parents. And is sure to bring tears of joy to their eyes.
A second honeymoon – If your finances allow why not send your parents off on a second honeymoon? This is a great way for them to spend their anniversary at a place they love or one they've been longing to visit.
A silver wedding anniversary is a very special occasion. One that should be celebrated in style. Find the right gifts and you're already onto a winner. Here's wishing you a happy anniversary.