When a married couple has spent six decades together they will have already received plenty of fabulous anniversary gifts but this year things should be a little bit different. The tradition of celebrating wedding anniversaries has been practised for centuries but it was Queen Victoria celebrating her diamond jubilee that brought the celebrations for a diamond wedding anniversary into popularity. As you might have realised diamonds are the theme for such an event, so you're going to need to dig deep for your 60th wedding anniversary gift. You also need to make sure that the gift you choose will suit her taste and style. But now that 60 years have passed that shouldn't be a problem. After all this time, nobody knows her as well as you.
Maybe we can help with some diamond anniversary gift ideas for that special lady you're proud to call your wife.
Diamond anniversary gifts that will bring a sparkle to her eyes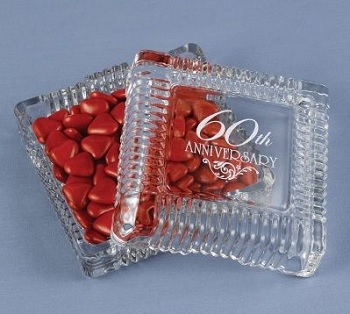 As we've already mentioned, diamonds are a very popular gift for a 60th wedding anniversary. However, there is nothing that says you have to follow this particular trend and there are lots of different ways you can show your wife that you care. Let's start with some diamond anniversary gifts that are directly related to this precious theme, and some that would be considered as thinking a little out of the box.
Diamond jewellery – You might be thinking that a trip to the jewellery store is in order, but there's always the option of designing something yourself. There are plenty of stores, as well as online sites where you can buy a precious gemstone and design your own jewellery around it. Taking this option will mean your wife receives a unique piece making it the most perfect 60 year anniversary gift. Whatever you choose, you can be sure that diamonds really are a girls best friend.
Glassware – You could get your wife a beautiful vase or bowl and have it engraved with the date of your wedding or her name.
Personalized china – Buy your wife some commemorative china, such as a dinner service, plates, plaques, cups or mugs and have it personalized with your wedding date or a meaningful message.
Enjoy a well-earned vacation – Take a trip with your wife as a joint 60 year anniversary gift and it's likely that she'll fall in love with you all over again. Especially if you take her to visit one of Canada's diamond mines. There are however, lots more exotic and breathtaking destinations you could choose from. Is there a place that she's always dreamt of visiting, or would she love to reminisce by visiting the spot where you enjoyed your honeymoon? Remember though that if you are thinking of visiting such a place it might have changed completely from the way she remembers it.
A message from the Governor General – Did you know that you can request a message from the Governor General on the occasion of a diamond wedding anniversary? All you need to do is complete a simple form and you'll receive a congratulatory certificate.


An elegant matching set
Crafted from genuine blue miniature rose petals and pure 24 karat gold.
Decorated with 30 brilliant synthetic diamonds.
Fast dispatch and express delivery for free.
Price: $149.00

White Glazed Rose Earrings
Real miniature white rose petals combined with 24k gold.
Each pair features 16 brilliant synthetic diamonds.
These earrings are intricately detailed.
Price: $79.00

An Elegant Rose Earrings
Made from genuine miniature blue rose petals.
Handcrafted and trimmed with 24k gold.
Gold ringlet studded with 16 synthetic diamonds.
Price: $79.00
Romantic ideas for diamond wedding anniversary gifts
You might have been married for nearly sixty years but you're never too old for a spot of romance so why not try some of the following ideas:
Give her sixty roses, one for each year. However, there are lots of other flowers to choose from and you could always buy 60 violet plants for the garden.
Time to reflect – Not a whole lot of couples make it to their golden anniversary so time to look back on some of your memories. There will be good ones, funny ones, embarrassing ones and even some not so good ones.
Revisit the place you got married or the location of your first home. Or you could go back to the spot where you enjoyed your honeymoon for a vacation.
Organize an anniversary time capsule.
Enjoy a romantic dinner – You could take your spouse out for dinner or enjoy a meal in your own home, it's completely up to you. If you decide to stay at home for the evening you could always book the services of your own personal chef.
Host a sixtieth anniversary party. Time to celebrate your anniversary with all those special people you've met over the years. You could even take the opportunity to renew your wedding vows in front of those that matter the most such as your children, grandchildren and great grandchildren.
Tips for planning an anniversary party – the perfect 60 year anniversary gift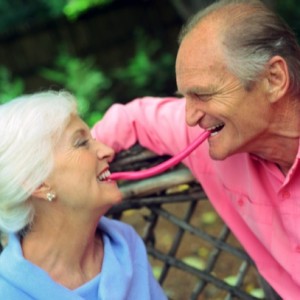 If you're hoping to make your parents or grandparents day special by organising an anniversary celebration let's give you a few tips on how to make the day great. It could be a formal or informal gathering, depending on the preferences of the happy couple. The party should incorporate all the couples favourite things and include friends and family, some of whom they might not have seen for years.
Decide on a venue
This will depend on the scale of the celebration and you could choose to hold it in your home, or a larger venue such as an event room in a local hotel or a community hall.
Consider the decorations
As diamond is the theme for a 60th wedding anniversary, the colour scheme should include white and silver. Whether it's streamers hanging from the ceiling or balloons floating around the room, white will make the room look elegant and sophisticated. It also serves to symbolise the purity of the couples relationship. Tablecloths, seat covers, napkins, tableware and other decoration should all stick with the theme. You could always add a touch of glitter and sparkles for a touch of brilliance.
The menu
The kind of menu you choose will depend on the number of guests, but don't forget to include some of the couples favourite dishes. There should be favourite wines and champagne to toast the happy couple. Why not make an anniversary cake the centrepiece of the table? Take a photograph along to the cake maker and they'll be able to add it as decoration.
We hope you enjoy your anniversary and your 60th wedding anniversary gifts make the day meaningful.