After 36 years of marriage, there can't be many gifts that your loved ones have not received. So it is time to present them with a present that is truly thoughtful and memorable to show your admiration and esteem rather than simply running to the store for yet another poorly thought out box of chocolates. Whether the happy couple like traditional tokens or whether they would prefer to receive a modern gift, there are sure to be some inspiration ideas here that will encourage you to put a little extra time and effort into selecting a 36 year anniversary gift that is certain to impress. Feel free to mix and match suggestions and create something that will not only be appreciated but will also bring you to mind fondly again and again over the years to come.
The Traditions of the 36th Wedding Anniversary Gift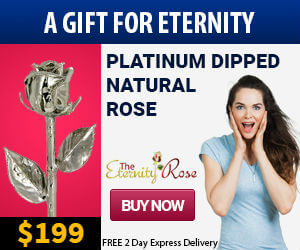 Although the 36th wedding anniversary was not on the original gift lists for marital years created during the 1920s because it was not thought to be a milestone occasion, it did feature on the lists drawn up in later years.
The material associated with 36 years of marriage is bone china, a beautiful token which perfectly reflects the beautiful yet fragile nature of a happy marriage. Couples must remember to handle their union with care, as even though it has so far survived intact, it can still be broken into many pieces if either of them are careless.
Bone china is a kind of porcelain which is made primarily from bone ash, giving it its name. Famous for its white and translucent appearance, bone china was developed in England by a potter called Josiah Spode and was manufactured almost exclusively in England, in the Stoke on Trent region, until the middle of the 20th century. Although a lot of the groundwork in creating bone china was done by a man named Thomas Frye, his bone ash content was lower and his produce was not commercially successful. There are many famous names which still produce this high quality porcelain including Wedgwood, Worcester and Royal Doulton.
From the mid 1900s other countries started producing their own bone china including Japan and China, which has now become the world's largest producer of bone china. As the process of making bone china is time consuming and labour intensive and the raw materials are quite expensive, it is seen as a luxury and valuable product. It is therefore a lovely way to mark the occasion of your loved ones' 36th wedding anniversary as it is a long lasting and beautiful memento of this special time.
Ideas for 36 Year Anniversary Gifts
If you would like to give your loved ones a traditional bone china thirty sixth anniversary gift, the obvious choice is a stylish dinner set which can see many more years of use for special occasions. However there are lots of other choices. A pretty bone china tea pot together with matching saucers and tea cups would be a perfect thirty six year anniversary gift for tea loving couples, while a pair of gorgeous bone china mugs will always be appreciated, especially if they are personalised with the couple's names and anniversary date. A bone china vase is wonderfully delicate yet very practical for displaying those anniversary bouquets, while a pretty bone china trinket box or piece of bone china jewellery is an ideal 36th wedding anniversary gift for her.

Pendant & Earrings
An elegant matching set
Crafted from genuine blue miniature rose petals and pure 24 karat gold.
Decorated with 30 brilliant synthetic diamonds.
Fast dispatch and express delivery for free.
Price: $149.00
gold rose
Gold-Dipped Natural Rose
It perfectly combines the beauty of a natural rose and the majesty of fine 24K gold.
Presented in an exquisite leather case.
It comes with a certificate of authenticity.
Price: $179.00
gold cards
Gold-Dipped Poker Cards
A playable deck of poker cards dipped in 24 karat gold.
Presented in an elegant high quality case made from cherry-wood.
The deck is produced to tournament grade standards.
Price: $199.00
Coral Thirty Six Year Anniversary Gifts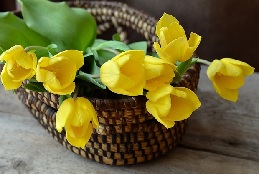 As an alternative to the traditional bone china theme, you could opt for this anniversary year's traditional gemstone as your selected 36th wedding anniversary gift.
Coral has been around for over 500 million years and was once abundant all over the world, although today the coral reefs are mostly endangered, especially those in south east Asia. Under threat from pollution, over fishing, mining and canal digging as well as rising sea levels and temperatures and increasing levels of acidification caused by greenhouse gases, it is easy to see why so many governments have put in place legislation to protect their natural coral resources, making it illegal to remove it from the seas. Coral is also protected by Biosphere reserves and by many organisations whose mission is to raise ecological awareness and protect the reefs. This means that giving a real coral gift is not really ethically acceptable these days, as we are now more aware of ecological issues and strive to be more environmentally friendly.
Luckily, imitation corals have been developed using resin which look just as good as the original thing. You could surprise your loved ones with a pretty imitation coral ornament to adorn the marital home, or an attractive piece of imitation coral jewellery which can be worn on every day and special occasions.

Choose Flowers as a Lovely Thirty Sixth Wedding Anniversary Gift
No matter which anniversary year is being celebrated, flowers are always a popular choice. Beautiful and extravagant, their colourful display is always appreciated by a special couple, who cannot fail to be impressed by the message of love and romance that they convey. Help your loved ones to make this a date to remember by presenting them with a gorgeous arrangement of pretty blossoms, perhaps in a coral shade to reflect the traditional gemstone theme of the 36th anniversary year.
The perfect way to show your loved ones how much they mean to you is to surprise them with the luxurious and timelessly elegant gift of a glazed Eternity Rose. Choose one in orange to complement the traditional coral theme and delight the recipients with this enduring testament to their love. Made from a single natural rose blossom, each bloom has been intricately crafted into a stunning work of art that is completely unique and a splendid decoration in any room of the marital home. When presented in its own luxury leather display case, it is the perfect memento by which to remember this anniversary year, and will last a lifetime, being passed down as an heirloom to the next generation.