Whether it is you yourself, your loved ones or even your friends who have reached their 6th wedding anniversary, it is important to choose just the right gift that conveys your message of love and appreciation. Many people like to choose a traditional present to give on this special occasion as it often holds a symbolic relevance to the marital year. Others prefer to choose one of the other gifts that are commonly linked with this anniversary such as a traditional flower or adopting a traditional colour theme. There are some people who prefer to receive contemporary gifts, and in that case, givers may wish to opt for something from the modern list which was drawn up recently linking more items that are popular with today's married couples with each year of marriage. The traditional 6th anniversary gifts are either candy or iron. These materials both have a symbolic meaning when connected to marriage. Candy, as you can imagine, represents the sweetness of the marital union while iron, while less glamorous, signifies the strength of the bond between a happily married couple. Whatever the happy couple would enjoy, you can feel free to pick and choose from among these useful suggestions and find a 6 year anniversary gift that will truly be appreciated.
Traditional 6th Anniversary Gifts for Your Loved Ones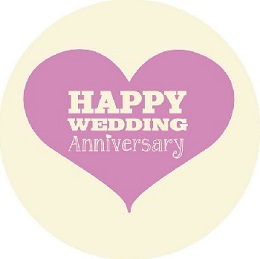 If your loved ones love a taste of the traditional, you should look for a candy gift for their 6th wedding anniversary. Although you could go for a standard box of chocolates, that might be a little uninventive when there are lots of other, more original candy gifts these days. Why not give a luxury chocolate hamper, either ready made or prepared yourself? Combine a range of sweet treats from all the couple's favourite brands or source some more unusual chocolates and candies, such as chocolate covered strawberries, organic sweets or high cocoa content bars and present them in an attractive basket or box. Alternatively, go for a variation on the candy theme with a bottle of chocolate liqueur or a chocolate fountain. Another great idea for a candy themed 6 year anniversary gift is a gourmet chocolate tasting session or a chocolate making class for the pair to enjoy as a fun couple's activity.


Gold-Dipped Natural Rose
It perfectly combines the beauty of a natural rose and the majesty of fine 24K gold.
Presented in an exquisite leather case.
It comes with a certificate of authenticity.
Price: $179.00

An Elegant Rose Earrings
Made from genuine miniature blue rose petals.
Handcrafted and trimmed with 24k gold.
Gold ringlet studded with 16 synthetic diamonds.
Price: $79.00

Gold-Dipped Poker Cards
A playable deck of poker cards dipped in 24 karat gold.
Presented in an elegant high quality case made from cherry-wood.
The deck is produced to tournament grade standards.
Price: $199.00
Iron Themed 6 Year Anniversary Gifts for Him and Her
Iron is one of the other traditional themes for the 6th wedding anniversary and there are many lovely iron themed gifts that you can choose for your loved ones to mark this special occasion. Iron is an enduring and long lasting gift that will take pride of place in the marital home for many years to come, so be creative and choose something that will be both meaningful and functional. If the recipients enjoy getting rustling up delicious gourmet delights in the kitchen, a set of stylish cast iron cookware could be the perfect present, or if your the happy couple take great pride in their home décor, some wrought iron decorative artwork could be the way to go. For an iron 6th anniversary gift for her, how about some beautiful retro iron jewellery? If your husband enjoys nothing more than a round of golf, a new set of golf irons would be the perfect 6 year wedding anniversary gift for him. If you are purchasing a gift for a special couple, there are some magnificent iron gifts for the home such as sculptures, candlesticks, an iron wine rack or even a pair of stylish iron bookends, all of which would be a relevant and appropriate 6th anniversary token to be treasured for years to come.
Floral Gifts for the 6th Wedding Anniversary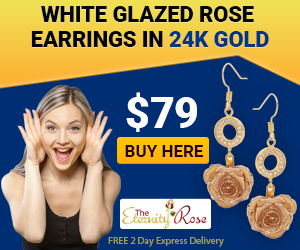 Flowers will always be an appreciated gift on a special occasion, but especially for an anniversary. Whether you are purchasing a bouquet for your wife to mark your 6th wedding anniversary or whether you are choosing a floral arrangement for a special couple to commemorate this special event, you can use the language of flowers to impress the recipient. As with many other anniversary years, the 6th anniversary has its own special flower linked to it, and this marital year is associated with the calla lily. Simple and elegant, this beautiful white flower makes a stylish arrangement and is very reminiscent of a wedding bouquet which is very appropriate as an anniversary gift.
Alternatively, roses are always perfect as an anniversary present as they have associations with love and romance. The traditional colour linked with the 6th wedding anniversary is white, so an arrangement of white roses would be a particularly special and relevant gift. If you would prefer to give a beautiful white rose as a 6th anniversary present that will never fade or deteriorate with time, the best option is a glorious white glazed Eternity Rose. Each beautiful blossom is made from a natural hand-picked rose blossom selected for its individual appeal, glazed by hand by talented craftsmen and then trimmed with pure 24 karat gold. The result is a gorgeous piece of art that is entirely unique and will stand the test of time as a testament to the couple's enduring love. An heirloom that will be handed down to generations to come, each magnificent bloom comes presented in its own stylish leather case for convenient display in the marital home.
White Themed Sixth Wedding Anniversary Gifts for Her and Him
Instead of being tied down to convention, you could instead choose the traditional 6th anniversary colour, white, as your gift theme. These gives you a greater scope of present choices from jewellery, clothing and accessories to homewares, decorative items or electricals. Some fantastic ideas for white themed sixth wedding anniversary gifts for him include a smart white shirt or a pair of white mother of pearl cufflinks. For any lady who loves jewellery, the ideal 6th anniversary gift for her is a timeless white glazed rose pendant from Eternity Rose. Made from genuine white miniature rose petals and trimmed with fine 24 karat gold, each necklace comes with a matching gold-dipped multilink chain and is presented in a pretty velvet pouch for safe storage.