When a couple have been married for 47 years, they start to look forward to the milestone of the golden wedding anniversary, keeping each annual celebration low key. However, no matter how quiet the pair want their special day to be, it is still important to show them how much they are cared for and admired. In these times when an enduring love is hard to come by, it is more important than ever to demonstrate our happiness and appreciation for those couples whose love lasts a lifetime, and what better way to do this than by presenting them with a token of esteem that is as memorable as it is thoughtful? Here are some inspiring suggestions that you may wish to incorporate into your 47 year anniversary gift for your friends or relatives who have reached this happy time in their marital journey. Feel free to mix and match and to come up with something that is certain to be appreciated.
Choosing a Traditional 47th Anniversary Gift
Although the 50th anniversary is known for its golden theme and the 40th is famous for its connection to rubies, the 47th anniversary is not a milestone occasion and therefore its symbol is not as well known. That is not to say, however, that it does not have its own specific theme – it does. In the original 1920s gift lists, it is true that the 47th anniversary was omitted as only the first decade followed by every fifth year was singled out for special attention. Yet in later times, more contemporary lists were created which give each year of marriage its own theme, and the 47th anniversary was associated with books. Signifying a lifetime of gaining knowledge about each other, giving a 47 year anniversary gift of books also reflects how the couple have written their own story of love over almost half a century.


Light-Green Natural Rose
Real light-green rose glazed and trimmed in pure 24k gold.
This rose is ultimate symbol of lasting beauty and romance.
Fast dispatch and express delivery.
Price: $169.00

White Glazed Rose Earrings
Real miniature white rose petals combined with 24k gold.
Each pair features 16 brilliant synthetic diamonds.
These earrings are intricately detailed.
Price: $79.00

Silver-Dipped Natural Rose
A real rose with a fine coating of pure silver.
The silver finish is bright and lustrous.
The rose is ideal to express your everlasting love.
Price: $179.00
Giving Books as a Forty Seventh Anniversary Gift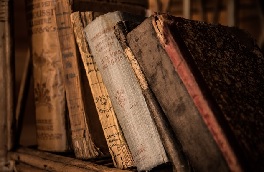 There is always a book to suit every recipient, so no matter what your loved ones enjoy, there is bound to be a book realted forty seven year anniversary gift that they will appreciate and treasure for a lifetime. If they love theatre, perhaps a beautifully bound edition of Shakespeare's plays might be an appropriate choice, or if they have a penchant for the classics, perhaps a set of Bronte novels or Dickens books would be appreciated. There is, of course, no need for the gift to be too high brow. If the pair love a good detective story, a set of Agatha Christie or Sherlock Holmes mysteries might be just the idea, while if they love comedy, perhaps some famous TV comedy scripts in book format would delight them both. There is, of course, no need to give a book which has already been written. Why not give the pair matching journals to record their innermost thoughts, or perhaps a beautiful scrapbook in which to collect their happy memories from over the years? Why not opt for a clever twist on the book theme by taking a significant or romantic passage from a favourite novel and framing it in a lovely, personalised frame as a lasting reminder of the occasion? Or perhaps a new bookcase or a pair of decorative bookends for the marital home?
Gemstone 47th Anniversary Gifts for Special Couples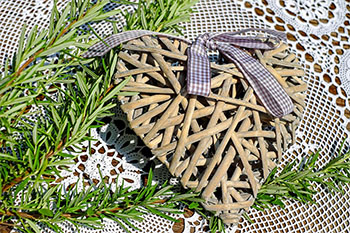 Although not every anniversary year has a gemstone associated with it, some people connect the amethyst with 47 years of marriage, so what better forty seventh anniversary gift for her or for him than a stylish piece of amethyst jewellery? A gemstone with a long and symbolic history, the amethyst was even worn by the ancient Greeks and was thought to guard against drunkeness! One of the forms of quartz, it is characterised by its stunning purple colouring and can be found in either natural or synthetic forms. The majority of amethysts today are mined in Brazil although it is also found in many other countries, including in the provinces of Nova Scotia and Ontario in Canada. Once used as a talisman for protection by medieval soldiers, amethyst has a great deal of meaning and is a lovely 47 year anniversary gift for her when given in the form of a pendant or pair of earrings, while he is sure to love a pair of amethyst cufflinks.
Floral 47th Anniversary Gift Ideas for Couples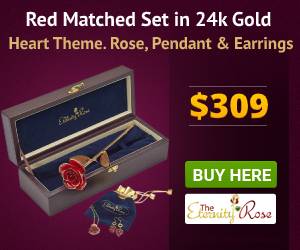 Floral gifts are always popular and are sure to please the recipients with their beauty and message of esteem and appreciation. The 47th anniversary has its own specific symbolic flower which you could incorporate into your display. The camellia is a dramatic and colourful blossom, available in a host of shades from pink and red to white and yellow. It brings a number of meanings with it including love and passion, excellence, faith and longevity, making it perfect as a celebration of an enduring marriage. Alternatively, why not give a gift of a bouquet of hand tied roses which are sure to impress due to their extreme beauty and romantic overtones? The natural splendour of a rose is hard to beat, so why not give your loved ones the forty seventh wedding anniversary gift of a rose that will endure in its beauty forever? Eternity Rose specialise in creating one of a kind works of art that combine the exquisite magnificence of a natural rose blossom with the stunning elegance of an ornament. Every piece is made by hand by talented artists, produced from a single, hand picked bloom that has been specially chosen for its beautiful appearance. The flower is glazed in a complex, three month long process, and is then trimmed with fine 24 karat gold to result in a lavish and opulent token of esteem that is certain to convey your heartfelt sentiments to your loved ones. When presented in its own prestigious leather case, it is sure to be displayed in pride of place in the couple's home for many long happily married years to come.