While the 8th wedding anniversary is not as huge a milestone as the first or tenth, it is still a special time in the lives of any couple and is worth celebrating. Whether it is your family members, your friends or even you yourself who has reached their eighth wedding anniversary, finding just the right gift is paramount to conveying your emotions at this key moment in the marital journey. There are no strict rules to follow when choosing 8 year anniversary gifts, however there are lots of traditional and contemporary gift ideas associated with this year of marriage. If you would like to give your loved ones a memorable and meaningful token of your esteem, you may want to choose from these helpful suggestions, or even combine some of the ideas suggested here to make a gift completely tailored to your loved ones' tastes. Whatever you choose, remember that the thought and effort that you have put into choosing something truly special will make the gift worth more, even if your budget is low.
Traditional 8th Wedding Anniversary Gifts for Your Loved Ones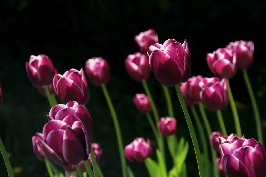 As with many other anniversary years, the eighth year of marriage has its own traditional materials associated with it. In fact, there are two traditional themes for the 8th anniversary year – pottery and bronze. Both of these have symbolic meanings which are relevant to any couple during their married life. Bronze is a mix of two metals, reflecting perfectly the joining of husband and wife into one union. It is also strong, warm and durable, just like the best marriages. The stunning beauty of bronze makes an unusual gift that is sure to be appreciated by any couple, so choose from an appealing bronze statuette for the home, a decorative bronze bowl, or even some stylish bronze jewellery as an ideal 8 year anniversary gift for her that captures the essence of this traditional material. The other traditional theme for this anniversary year, pottery, also has a symbolic relevance to any married couple. As the potter moulds and shapes the clay into a beautiful work of art, so the couple have formed and shaped their marriage into a thing of beauty over eight years of loving union. There are a wealth of gorgeous pottery gifts that you can give if you would like to embrace this traditional anniversary theme. Stylish pottery homewares such as decorative plates and bowls or a pair of attractive personalised mugs would be an ideal way to mark this occasion and would form a lasting memento of this happy time.


An Elegant Rose Earrings
Made from genuine miniature blue rose petals.
Handcrafted and trimmed with 24k gold.
Gold ringlet studded with 16 synthetic diamonds.
Price: $79.00

White Glazed Rose Earrings
Real miniature white rose petals combined with 24k gold.
Each pair features 16 brilliant synthetic diamonds.
These earrings are intricately detailed.
Price: $79.00

Gold-Dipped Poker Cards
A playable deck of poker cards dipped in 24 karat gold.
Presented in an elegant high quality case made from cherry-wood.
The deck is produced to tournament grade standards.
Price: $199.00
Modern Alternative 8th Anniversary Gifts
Many modern couples prefer to receive gifts that are more contemporary in style than these traditional materials and therefore a more recent list has been drawn up linking up to date gift ideas with each anniversary year. The eighth wedding anniversary has been associated with linens, which is a suitable alternative. Buying the happy couple some gorgeous bedlinens to match their decor or perhaps a personalised cushion to commemorate the date would be another good way to celebrate the 8th anniversary in style.
Floral Eight Year Anniversary Gifts for Loved Ones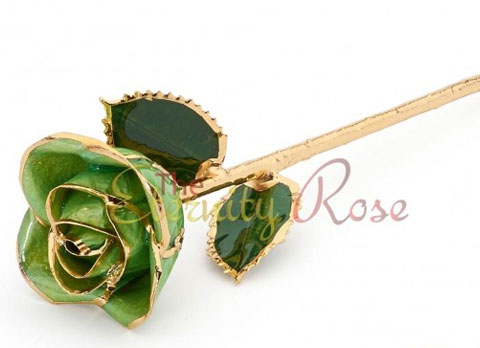 No matter which anniversary year is being celebrated, flowers are often chosen as the perfect gift. There are few better ways to show the happy couple how much they are loved and appreciated than by presenting them with a gorgeous bouquet of vibrant and beautiful blossoms. It is also possible to convey a deeper message when you give a floral arrangement through the language of flowers. Many anniversary years even have their own traditional special flower associated with it and the 8th wedding anniversary is no exception, being linked with the striking clematis blossom. This beautiful climbing plant is a wonderful gift and would be a welcome addition to any couple's garden, continuing to grow and flourish just as long as the couple's love for each other. The clematis holds a secret meaning of "mental beauty", reflecting the meeting of minds between a married couple and reinforcing the love for each other that is not just skin deep. If your loved ones lack the green fingers necessary to cultivate a living plant like a clematis, why not give a bouquet of cut flowers instead? Roses are a popular and traditional choice for anniversaries of all years as they are especially beautiful and hold a meaning of love and splendour. Any couple would be delighted to receive an impressive arrangement of roses as a spectacular 8 year anniversary gift, or for a longer lasting present for your loved ones that capture the beauty of roses, why not give a glorious glazed Eternity Rose? Produced using hand picked, specially selected rose blossoms, each intricately glazed bloom is entirely unique and made by hand by talented craftsmen. Featuring a luxurious 24 karat gold trim, there are few more magnificent ways to mark the occasion of the 8th wedding anniversary and as each flower comes supplied in its own stylish leather presentation case, it can easily be displayed proudly for years to come as an enduring memento. Alternatively, present the Eternity Rose alongside an appealing bronze or pottery vase and embrace the traditional theme of this anniversary year.
Selecting Gemstone Gifts for the Eighth Wedding Anniversary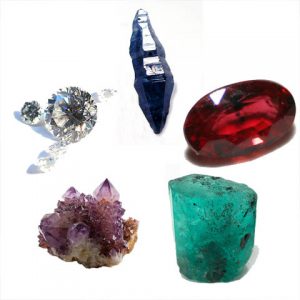 If you need to find the ideal gift for your wife, jewellery often makes the perfect 8th anniversary gift for her. The traditional gemstone linked with the eighth year of marriage is tourmaline, a magnificent stone with a meaning of love and friendship and said by some to banish negative thoughts and emotions. Available in a wide range of colours, there is plenty of choice to suit your partner's tastes as tourmaline can be found in colours as diverse as black, yellow, pink, blue, green and red. Find a pendant, bracelet or pair of drop earrings studded with this beautiful stone and fashioned from bronze to combine two of the traditional themes of this anniversary year.