With just a single year to go until your loved ones finally reach that impressive milestone of the diamond wedding anniversary, you should still not allow the 59th anniversary to pass by unnoticed and unmarked. After 59 years together, you should show your friends or relatives how much they are appreciated and cared for by surprising them with a gift that shows your admiration and esteem. The more significant and meaningful your choice of present, the more it is sure to touch their hearts, reminding them of how special they are in your life. Here you will find some inspiring ideas that will enable you to choose something that is really memorable for the couple. Make sure that your chosen token will be something that calls you to mind time and again over the many happily married years to come while helping the pair to create new memories of this special occasion.
Customs and Themes for 59 Year Anniversary Gifts
Unlike the golden wedding nine years before, the diamond wedding in the year to come and the emerald anniversary half way between, the 59th anniversary is not designated as a milestone year. This means that traditionally, it was not singled out for any special attention and no traditional symbol of theme was associated with it. Unusually, there is no modern symbol linked with this marital occasion either, which leaves gift givers sometimes struggling to choose something significant and appropriate to give their loved ones. Remember though that you should not be concerned, but instead see this as the ideal opportunity to find an ideal present that is sure to be something that will be appreciated and cherished. While it is nice to give a traditional gift, you cannot always be sure that your loved ones will treasure it. This year, you can take the time and effort to think hard about the tastes and interests of your friends or relations and give them something guaranteed to impress.


Silver-Dipped Natural Rose
A real rose with a fine coating of pure silver.
The silver finish is bright and lustrous.
The rose is ideal to express your everlasting love.
Price: $179.00

Platinum-Dipped Natural Rose
A stunning natural rose.
Supplied with its own elegant display case in PU leather.
Boasts a glorious lustrous mirror finish.
Price: $199.00

Light-Green Natural Rose
Real light-green rose glazed and trimmed in pure 24k gold.
This rose is ultimate symbol of lasting beauty and romance.
Fast dispatch and express delivery.
Price: $169.00
Floral 59 Year Anniversary Gift Ideas for Anniversary Couples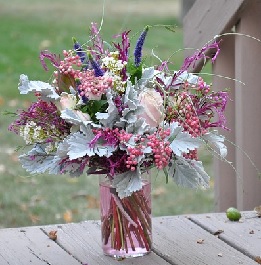 Flowers have always been one of the most popular and traditional choices to give as an anniversary gift on any marital year and it is easy to see why. Flowers are one of the best ways to convey a personal message of appreciation to your loved ones on any special occasion, simply by adopting the language of flowers. Therefore, if you need to find an excellent fifty ninth anniversary gift, a floral present is a top choice. Unlike a lot of other marital years, the 59th anniversary has no specific blossom variety associated with it, and with no traditional colour linked with this year either, you have complete scope to find any varities that the recipients will love most. Whether they prefer lilies, orchids or roses, you can give a gift that expresses your own personal message. Although flowers are stunningly exquisite, they only last a short while. If you would prefer to give a floral gift which lasts a lifetime, why not give an elegant Eternity Rose? There are many colours and types to choose from, so whether they would love a colourful glazed and 24 karat gold trimmed bloom or a silver or gold-dipped flower, there is certain to be an Eternity Rose to suit. Produced by hand by skilled experts, the result is a magnificent and luxurious gift that will endure as long as the couple's love. To make the occasion even more special, why not present this lavish token with a matching 24 karat gold dipped vase?


Jewellery 59 Year Anniversary Gift Ideas for Him and Her
Finding a memorable fifty nine year anniversary gift for him can be tricky, but a pair of monogrammed cufflinks or even a personalised tie pin could be the ideal choice. If you need to source a beautiful 59th wedding anniversary gift for her, a gorgeous pair of synthetic diamond encrusted glazed miniature rose drop earrings are sure to impress, especially if presented alongside a matching pendant made from real natural miniature rose petals. Perfect for both occasionwear and on everyday occasions, she is sure to remember the giver every time she wears these elegant pieces.
Give an Out of the Ordinary 59 Year Anniversary Gift
There is nothing that expresses your love for the couple more than a handmade gift, so crafting a gift with your own hands is an ideal way to mark the occasion. Demonstrate your culinary prowess by preparing a celebration cake, by making some delicious truffles or by baking cookies, or even show off your artistic skill by painting a portrait of the pair or by creating a lovely photographic collage with pictures from all of the pair's happiest marital moments. Alternatively, why not opt for an experience day, which will give the couple many more wonderful memories to share. Whether they would love to enjoy a course of dancing classes or cookery lessons, would prefer a short break in a favourite destination, experience a ride in a hot air balloon, or even try their hand at scuba diving, a gift experience could be the ideal fifty ninth anniversary gift for the couple who already have everything.
Personalised 59 Year Anniversary Gifts for Your Loved Ones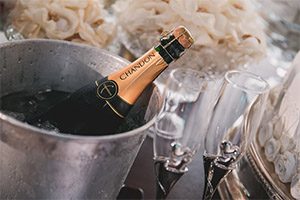 Bespoke gifts are one of the best ways to impress the recipients while reminding them of how much they are cared for. Personalised gifts are becoming increasingly popular as they are a great way to give something that is as unique as it is thoughtful, and is the ideal chance to bring a special touch to an important event. A personalised silk cushion, embroidered with their anniversary date and names could be an ideal idea, while a pair of monogrammed matching bathrobes are both practical and attractive. Perhaps engraved champagne flutes or wine glasses would be the perfect choice, while couples who love sophisticated home décor are sure to love a personalised commemorative plate that will be a memento to last for many more happily married years.