If your friends, family or even you yourself are celebrating the 12th wedding anniversary it is time to mark the occasion with a significant and meaningful gift. Whether you choose to go for a traditional present or something with a little more contemporary appeal there are plenty of fun and exciting suggestions here to choose from. From presents that are made from traditional materials to colourful gifts and floral tokens, there is sure to be an inspiring idea here that will be perfect for your loved ones. It is always important to select a 12 year anniversary gift that will create a lasting memento and will be memorable long after the happy occasion has passed and when you mix and match these exciting ideas it couldn't be easier to find something that will touch the hearts of the recipients and form an enduring commemoration of this special time in their married lives.
Opting for a Traditional 12th Wedding Anniversary Gift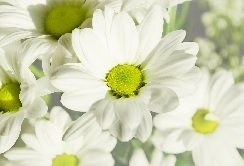 Traditional anniversary gifts are always popular, probably because they have a symbolic meaning which truly signifies more than a simple generic gift. As well as being very appealing, a gift fashioned from a traditional material speaks volumes about the effort put into sourcing something so special and also reminds the couple of an important facet of their marriage, symbolised by the nature of the material. The traditional 12th anniversary gift is made from silk or linen and this represents plenty of wonderful gift ideas for creative gift givers. The meaning behind these gifts is subtle but relevant. Linen was often referred to in the Bible as being a reflection of purity, worn by the highest heavenly bodies and represents the pure nature of a loving marriage. Silk, on the other hand, has luxurious appeal and reminds the couple of the sensuality of their union. As the fibres of the silk fabric are tightly interwoven, so the strands of the happy couple's life are joined inextricably together after 12 joyful years together. Why not give a gift of beautiful quality bedlinen, an ideal reflection of the traditional theme of this marital year? Or a pretty embroidered linen tablecloth to grace the dining table of the marital home which will see plenty of use over the years, bringing you to mind again and again? Silk is a wonderful choice for garments for both men and women – a luxurious silk blouse is a lovely 12 year anniversary gift for her while a silk tie is an ideal 12th anniversary gift for him. For a couple who love beautiful home décor, a pair of silk pillows or cushions would be a suitable present, or why not consider giving a pair of matching silk bathrobes, perhaps monogrammed with their initials for an added personal touch?


White Glazed Rose Earrings
Real miniature white rose petals combined with 24k gold.
Each pair features 16 brilliant synthetic diamonds.
These earrings are intricately detailed.
Price: $79.00

An Elegant Rose Earrings
Made from genuine miniature blue rose petals.
Handcrafted and trimmed with 24k gold.
Gold ringlet studded with 16 synthetic diamonds.
Price: $79.00

Silver-Dipped Natural Rose
A real rose with a fine coating of pure silver.
The silver finish is bright and lustrous.
The rose is ideal to express your everlasting love.
Price: $179.00
Contemporary Choices of 12th Anniversary Gift
If the traditional 12 year anniversary gifts of linen and silk do not seem suitable for your loved ones on their happy day, you could choose instead the contemporary gift list option for this anniversary year. Pearls have been suggested as a modern alternative to the traditional 12th anniversary gifts and they too have a special hidden meaning that is relevant to any married pair. Pearls indicate wisdom and after being married for a dozen years, a couple have developed the wisdom to know how best to make their union work and know when to speak and when to be silent. Choose beautiful pearl jewellery as the perfect 12 year anniversary gift for her, from necklaces and earrings to a bracelet or a ring. For him, a mother of pearl pair of cufflinks would be a lovely way to mark the day in a symbolic fashion.
Floral Gifts for the 12th Wedding Anniversary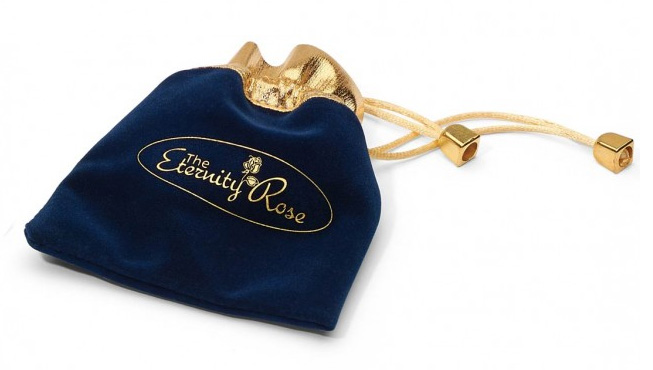 Flowers are a wonderful gift for any occasion, so it is no wonder that so many people choose them as an anniversary gift. The happy couple know when they receive a lovely bouquet that they are regarded with love and esteem by their nearest and dearest and flowers can brighten their lives in a way that no other gift can. The traditional flower associated with the 12th wedding anniversary is the peony, known for its meaning of riches and wealth – something we wish on all celebrating couples. Their round, full blossoms are thought to represent the fullness of a happy marriage and they are a symbol of romance, happy marriage and good fortune for the future. There could therefore be few better ways to send your loved ones a special message on their anniversary day than by giving these beautiful flowers. For a more spectacular floral display however, why not choose roses as a luxurious anniversary gift? Roses are always a great anniversary gift choice for any year because of their great beauty and association with love and devotion. Receiving a bouquet of these gorgeous flowers demonstrates your esteem to your loved ones in a truly remarkable way. When you want to give a gift of roses, but would prefer to opt for a present that lasts as an enduring reminder of the day, Eternity Rose have the perfect solution. A stunning glazed rose blossom, selected for its beauty and picked by hand at its moment of perfection and then glazed in an intricate process and trimmed with pure 24 karat gold, this gift is the ultimate way to show your loved ones how much you care on the occasion of their 12 year anniversary. This is a gift that will last not just a few days like fresh flowers, but for a lifetime, resplendent in all its glory for generations to come. When displayed in its own prestigious leather presentation case, it will be a focal point of any room and is sure to attract attention with its magnificent appearance.
Jewellery 12 Year Anniversary Gift Options
The traditional gemstone for the 12th anniversary is agate. One of the oldest known stones in history, this lovely stone comes in a host of colours from red to brown and from orange to black. Purchasing a piece of jewellery featuring one of these lovely stones is a perfect and traditional way to celebrate the 12 year anniversary in style and you will be giving a gift that will last for years to come as an enduring token of appreciation on this marital milestone.