While the 23rd wedding anniversary is certainly not one of the milestone anniversary years, it is still a good chance for you to show your friends or family members who have reached this key event how much they are cared for and appreciated. Show your esteem by giving a gift that will really mean something significant to your loved ones rather than a generic off the shelf present and reveal your deepest sentiments on this happy occasion. Here you will find a host of ideas to inspire you to come up with something more creative and unique. Whether your loved ones would prefer something decorative, practical, traditional or personal, there is sure to be a suggestion here that is perfect for their taste and sense of style. Combine themes or simply opt for the one that is best suited while knowing that you are choosing a relevant and appropriate gift that is certain to be treasured and cherished.
Giving the Traditional Themed 23rd Wedding Anniversary Gift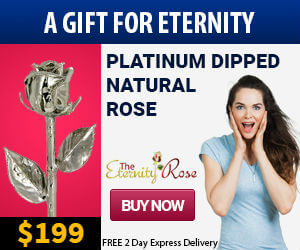 Although the 23rd wedding anniversary is not linked with a well known theme, in fact it does have its own traditional symbol which you can incorporate into your choice of twenty third anniversary gift for your loved ones. Silver plate is the material associated with this anniversary year – a particularly attractive and appealing choice which can be either ornamental or functional depending on your choice of present and your loved ones' preferences. There are many lovely products for the home using this bright and beautiful metal, from serving trays and cake stands to ice buckets and vases. If your loved ones enjoy their coffee in the morning, a splendid silver coffee pot is sure to be appreciated, while if they love to celebrate with friends, a set of silver goblet wine glasses are certain to see plenty of use. For smaller, yet decorative items for the home, why not consider a silver photograph frame to showcase a lovely photograph of the happy couple, perhaps from their wedding day, or a silver clock to grace the mantelpiece and bring you to mind every time the pair look at the time.
Personal and Individual 23rd Anniversary Gifts
There are times when only a more personal gift would do, so if you are wanting to give a more individual twenty third wedding anniversary gift to your loved ones to mark this special occasion, you might consider one of these smaller and more bespoke options. A pair of silver pens, engraved with a special anniversary message would be a practical yet relevant token for each partner on their happy day, or a silver trinket box in which the couple can store keepsakes from over the years of their marriage. Silver jewellery is always an approipriate choice as a 23 year anniversary gift for him or for her. Silver monogrammed cufflinks are effortlessly stylish and will never fail to impress a man of fashion, while a silver locket containing a photograph of the couple on their wedding day is an attractive and appealing twenty third anniversary gift for her.
Traditional Gemstone Gifts for the 23rd Wedding Anniversary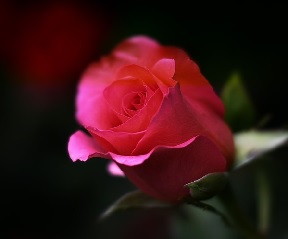 While some anniversary years do not have a traditional gemstone associated with them, the twenty third anniversary does. Linked with imperial topaz, this anniversary year is the ideal opportunity to give your loved ones a gift that reflects this traditional theme, which also has its own symbolic meaning. Imperial topaz is thought to promote good communication and expression – key skills in a successful marriage and therefore an ideal way to convey your best wishes to your loved ones. It is also a particularly beautiful stone with its golden yellow tones and lustrous shine and it looks wonderful when presented in any setting. An imperial topaz bracelet, pair of earrings or pendant would make an ideal 23 year anniversary gift for her.
Capture the Traditional Colour Theme for This Anniversary Year
Silver also happens to be the traditional colour associated with 23 years of marriage, so if you would prefer, you could adopt this as your over-arching theme for your 23rd wedding anniversary gift. One idea that you could consider is a pair of silver embroidered cushions, with the couple's names and anniversary date embroidered on them. They would look beautiful on a sofa or bed in the couple's home and would be a personal and lasting reminder of this anniversary occasion. Alternatively, consider giving some silver accessories or garments to the couple to reflect this traditional theme – perhaps a silver belt, silver wallet, silver key chain or even a pair of silver shoes!

Flowers are Always a Lovely 23rd Anniversary Gift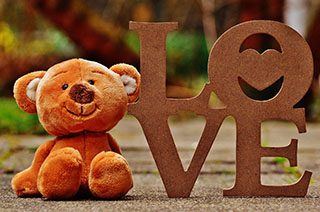 Although there is no traditional flower associated with the 23rd wedding anniversary, that doesn't mean that a bouquet would not be an ideal present with which to surprise your loved ones. As there is no specific blossom linked with this marital year you have an entirely free reign to choose the ideal floral arrangement that your loved ones would really appreciate. If they prefer simple, elegant styles, why not go for a single flower variety in one shade to complement their home décor? If they have more extravagant tastes, choose a wide variety of different colours and types all put together in a wild and dramatic display. Perhaps your loved ones have a preference for the exotic? Then choose luxurious orchids or lilies that will bring a touch of elegance to the home. Alternatively, choose a floral gift that will stand the test of time when you opt for a magnificent Eternity Rose. Reflect the traditional silver theme of the 23rd anniversary year when you select a pure silver-dipped natural rose blossom, crafted into a unique work of art by skilled craftsmen. With its lavish apperance and lustrous sheen, there can be no more impressive or stunning gift with which to surprise your loved ones on the occasion of their twenty third wedding anniversary and you can be sure that your gift will take pride of place in its stylish leather display case in the heart of the marital home for many years to come.