As your friends or family members enter their third decade of happy marriage, their achievement ought to be celebrated and applauded. In these modern times, such a long lasting marriage is a great success to be praised, and no doubt you will want to demonstrate your esteem and appreciation at this special time. While the 21st wedding anniversary is not a key milestone, unlike the 20th anniversary the year before, it is still important to take the time to reveal your sentiments to your loved ones by presenting them with a gift that is as meaningful as it is thoughtful.
Finding the right 21 year anniversary gift need not be a challenge as there are many exciting suggestions for presents that will not only act as an enduring memento but will also touch the hearts of the recipients. From traditional to modern ideas, let your imagination run free and find a unique and heartwarming gift for a special couple.
Focusing on Traditional 21st Anniversary Gifts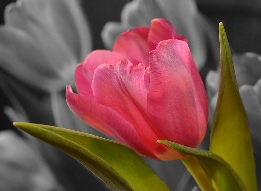 Traditional gifts are a great way to demonstrate a deeper level of thought and effort to your loved ones on a special anniversary occasion. A gift that embraces the traditional theme of a marital year brings a symbolic meaning with it and is an ideal way to express your sentiments for the pair.
The traditional twenty first anniversary gift is brass, a material shared with the 7th year of marriage. Reflecting the joining of two into one, as brass is a combination of two metals, forged together to increase their strength, so a brass wedding anniversary gift reminds the couple of their individual facets which have been melded into a single union, greater than the sum of its parts, able to overcome trials and challenges thrown in its path. Brass is also a beautiful and stylish gift with which to surprise your loved ones. With its attractive shine and long lasting elegance, you can be certain that a brass twenty first wedding anniversary gift will stand testament to the couple's adoration for countless anniversaries to come.
There are countless ideas for brass themed gifts, ranging from the obvious to the unusual. Of course a brass statuette or ornament for the home is a clear contender, especially for couples who have a passion for beautiful home décor, however there are plenty of other great suggestions too. A greenfingered couple may love a brass plant-sprayer, or some brass pots, ideal for displaying favourite plants.
A brass photograph frame, showcasing a lovely picture of the couple is another perfect choice, as is a set of shiny brass mugs. For couples who enjoy game nights with their friends, a set of dominos with brass inlays or a chess set with a brass checkered board would be extremely appropriate and thoughtful 21st wedding anniversary presents, or perhaps you would like to think outside the box and surprise the lucky duo with tickets to a brass band concert as a clever twist on the theme.

Pendant & Earrings
An elegant matching set
Crafted from genuine blue miniature rose petals and pure 24 karat gold.
Decorated with 30 brilliant synthetic diamonds.
Fast dispatch and express delivery for free.
Price: $149.00
gold rose
Gold-Dipped Natural Rose
It perfectly combines the beauty of a natural rose and the majesty of fine 24K gold.
Presented in an exquisite leather case.
It comes with a certificate of authenticity.
Price: $179.00
gold cards
Gold-Dipped Poker Cards
A playable deck of poker cards dipped in 24 karat gold.
Presented in an elegant high quality case made from cherry-wood.
The deck is produced to tournament grade standards.
Price: $199.00
More Personal Brass-Themed 21 Year Anniversary Gifts
If you would prefer to give an individual gift to each partner, brass lends itself well to smaller tokens too. A pair of matching brass key fobs, engraved with the couple's names and a personal message of appreciation would be an enduring reminder of the event and will call you to mind every time a door is unlocked.
Alternatively, a brass pen, engraved with the couple's initials would be another practical yet appealing present that will see much use over the years to come. If brass jewellery would appeal to the celebrating couple, why not consider giving a pair of brass cufflinks or a brass and steel watch as an ideal 21st anniversary gift for him, and a stylish brass pendant as a significant and meaningful 21st wedding anniversary gift for her.
What is the Traditional 21 Year Gemstone?

As is the case with many anniversary years, the 21st year of marriage has its own special gemstone linked with it – in this case the lesser known crystal iolite. Sometimes called the water sapphire, this lovely stone is purplish blue in colour and takes its name from the Greek words for "violet stone". Iolite has been known for hundreds of years and was actually used by the Vikings to determine the position of the sun when they were navigating.
Thought to stimulate psychic properties, this crystal is said to be the stone of travellers and can reflect your wishes for the couple to sail safely through the stormy seas of life. A unique iolite pendant or pair of earrings would be an unusual and yet highly relevant 21st wedding anniversary gift for her that embodies one of the traditional themes of this marital occasion.
Surprise Your Loved Ones With Floral Twenty One Year Anniversary Gifts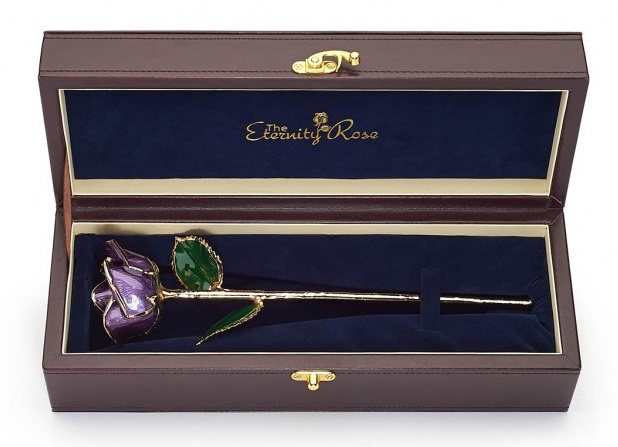 No gift quite expresses sentiments as deeply as flowers. Whatever the anniversary occasion, couples always delight in receiving a magnificent bouquet of blossoms, chosen especially for their beauty to brighten their lives during this happy event. Bouquets of all kinds are perfect anniversary gifts, however ones that incorporate the traditional flower associated with the particular anniversary year have even greater powers of expression.
The customary flower for this marital year is the iris, a delicate yet especially attractive flower that is sure to please the recipients. Often, roses are chosen as the ideal alternative because of their great beauty and connotations of love and romance. Why not choose an arrangement of vibrant orange roses to reflect the traditional colour of this anniversary year? Or give a stunning orange rose that will last a lifetime when you opt for the luxurious orange glazed Eternity Rose. There can be no more impressive 21st wedding anniversary gift for your loved ones that this token of esteem made by hand from a natural rose blossom, intricately glazed and trimmed with 24 karat gold. Present this precious memento to your loved ones in its elegant display case and it will adorn the home for decades to come as a daily reminder to the pair of their successful and happy marriage.