When friends or family members arrive at their 38th wedding anniversary it is easy to see how the occasion can sometimes be allowed to pass by without being celebrated or recognised. Only two years from the ruby wedding milestone at 40 years of marriage, it can so easily be overlooked, yet you should not allow this to happen. Such a long marriage is a cause for admiration and praise, so congratulate your loved ones and show them how they have earned your esteem by surprising them with a gift that really expresses your genuine and heartfelt sentiments.
Expending the time and effort to find a lasting token that is truly memorable is one of the best ways to convey your best wishes to your loved ones while wishing them good fortune for the decades yet to come. Take your inspiration from these 38th wedding anniversary gift ideas and make sure that you select something that will be appreciated and which will delight the recipients because of its significance and relevance.
Traditional 38th Wedding Anniversary Gifts for Loved Ones
Traditional gifts have long been considered to be the most relevant and the presents which have the greatest meaning to a couple on the occasion of their anniversary. However many marital years do not have a well known symbol associated with them to assist shoppers in finding the perfect gift to mark the day. During the 1920s, original gift lists were made which assigned a specific material to the anniversary years which were considered to be the most important and the ones most worthy of note.
Whereas today we celebrate every single anniversary occasion, at that time only the years of the first decade were singled out, with only the fifth and tenth years thereafter being recognised as milestones. More contemporary lists were then created in later years as it was realised that each anniversary represents a great achievement in the combined journey of the couple, and it was at that time that the 38th anniversary gift was assigned. In fact there were two materials linked to the 38 year anniversary, the gemstones of beryl and tourmaline. Either or both of these stones are ideal to give to your loved ones as a thoughtful 38th wedding anniversary gift as they are both beautiful and valuable, wonderful lasting mementos of this special time.

Pendant & Earrings
An elegant matching set
Crafted from genuine blue miniature rose petals and pure 24 karat gold.
Decorated with 30 brilliant synthetic diamonds.
Fast dispatch and express delivery for free.
Price: $149.00
gold rose
Gold-Dipped Natural Rose
It perfectly combines the beauty of a natural rose and the majesty of fine 24K gold.
Presented in an exquisite leather case.
It comes with a certificate of authenticity.
Price: $179.00
gold cards
Gold-Dipped Poker Cards
A playable deck of poker cards dipped in 24 karat gold.
Presented in an elegant high quality case made from cherry-wood.
The deck is produced to tournament grade standards.
Price: $199.00
Beryl 38th Wedding Anniversary Gifts for Special Couples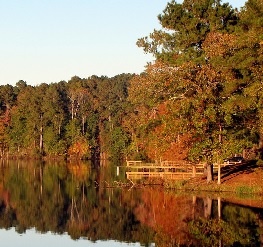 Beryl is the first gemstone to be linked with the 38th wedding anniversary and it makes a special and valuable token to give any couple upon this important occasion.
Although many people are unaware of beryl as a gemstone, they are probably quite familiar with some of the more famous varieties of this stone. Although the name beryl comes from the old words in Latin and French meaing "precious stone with water colouring", there are actually a number of shades of beryl. There is one colour of beryl which is water coloured and that is better known as aquamarine. A stunning bluish-green colour, this gem is mostly found on the island of Madagascar but there are other parts of the world where it is mond including the USA, Columbia, Kenya and Malawi. Another type of beryl which is famous for its impressive green colouration and extreme value is emerald. A gem with a long history, emeralds were used on jewellery items as long ago as the Ancient Egyptian times, and it even has its own designated anniversary year, with the 55th anniversary being associated with it.
There are several other colours of beryl although some are more rare and valuable than others. It can be found in pink, gold or even colourless varieties, and even a beautiful red variant although this is very rare. If your loved ones appreciate beautiful jewellery, a piece that is decorated with beryl would be a thoughtful and significant gift. There are so many colours to choose from that there is certain to be something to suit the recipients' tastes, and also to fit within your budget. Give sophisticated beryl cufflinks as a perfect thirty eight year anniversary gift for him, or a stylish beryl pendant as a lovely 38th anniversary gift for her.
Traditional Tourmaline 38th Anniversary Gifts
There is also a second stone associated with 38 years of marriage – tourmaline. A semi-precious stone that can be found in numerous shades including blue, yellow, black, red and green, tourmaline is mined across the world, although primarily today in Brazil and Africa. Surprise your loved ones with a tourmaline thirty eighth anniversary gift of jewellery, or even some attractive homewares made from this lovely stone, like a pair of beautiful bookends.
Floral Thirty Eighth Anniversary Gifts Make a Great Choice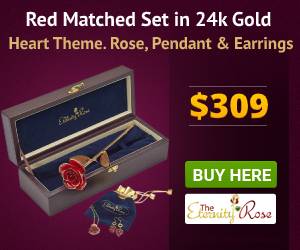 Everyone loves to receive a stylish bouquet of flowers, so on the occasion of your loved ones' anniversary, there is no better way to single out the day as truly special. As there is no special flower to give as the traditional thirty eighth wedding anniversary gift, you can simply choose the recipients' favourite blossoms in any kind of arrangement that is likely to suit their styles and tastes. If you are lacking in inspiration, why not go for the tried and tested yet always impressive rose blossom bouquet? With their meaning of love and romance, they are a beautiful way to demonstrate your appreciation for the couple and to brighten their lives on this important day.
Give a rose that lasts forever as a testament to their love and an enduring memento when you choose a stunning glazed Eternity Rose. With each piece being produced by hand by talented craftsmen, it is almost impossible not to be impressed by this lavish and opulent gift, trimmed with pure 24 karat gold and presented in a prestigious leather case ready for display. The lucky pair will treasure this token of esteem for years to come and it will be a focal point in any room, whether placed in a cabinet or on the mantelpiece.